DIY :Simple black couch and wall makeover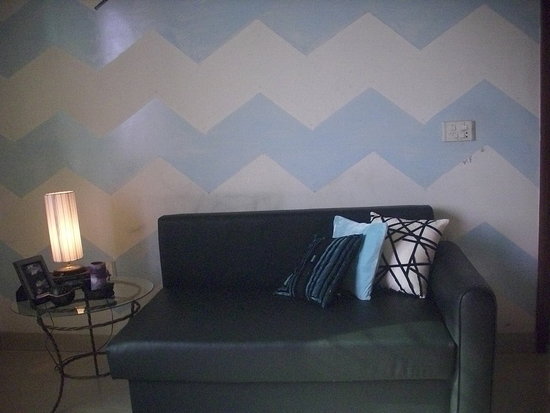 Here is the wall and sofa makeover that i did for my room recently. I dont have before photo, but there was a huge brown changing table sitting in front of the bare white wall. Not at all a pretty sight to wake up to. So I painted the wall a chevron blue and moved the couch infront of it, then topped it with some cushions and paired it with a wrought iron table AND VOILE! here is the result.
The wall and the cushions are a DIY. For the tutorial and more detailed description visit my blog http://deeppurpleandblue.blogspot.com/.
Here are some more images for you to enjoy!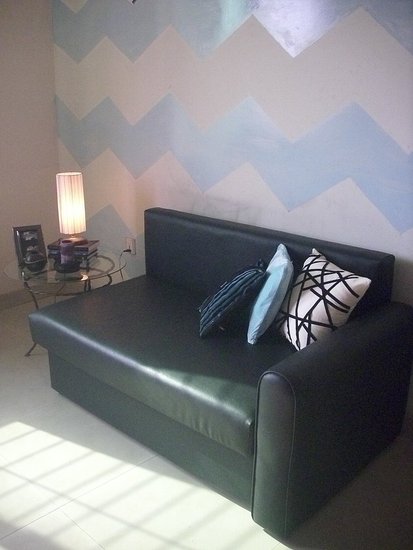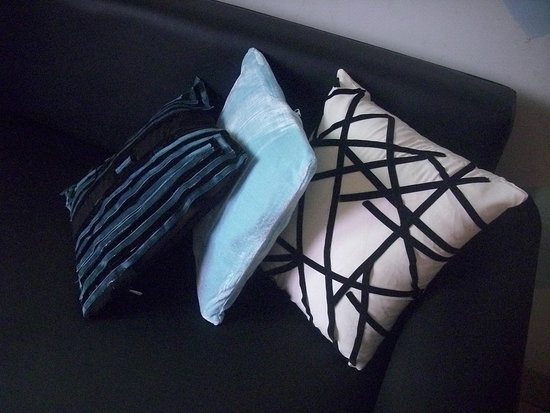 Saved to