Danielle's Food Journal Wednesday Jan 19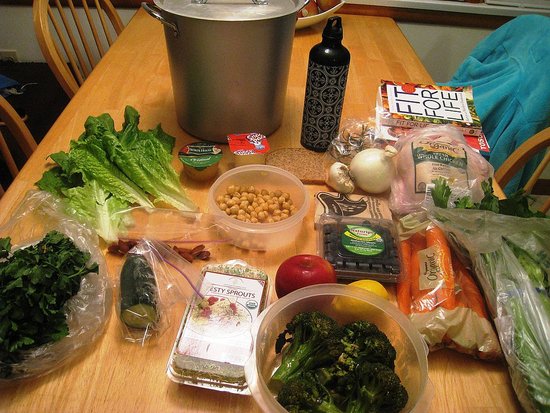 Yummy
Food for the day
Romaine Lettuce
Sprouts
Celery
Cucumber
Carrots
1 Onion
Garlic
Chickpeas
Lemon
Apple
Blueberries
Applesauce
Vanilla Pudding (a special treat)
Broccoli from Hubby's Dinner Last night
1 Whole Chicken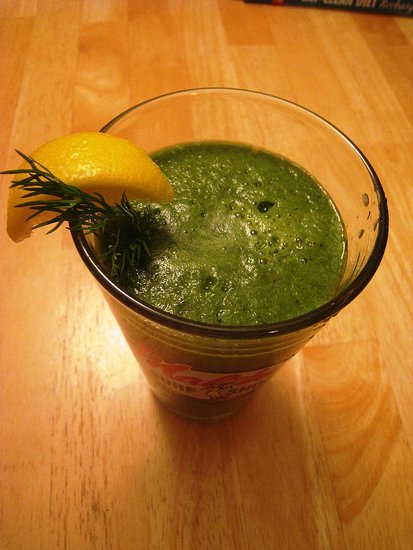 Breakfast:
My usual smoothie- some days I switch it up and add some parsley
but I always do the Romaine, Cuc, Apple, Celery, Sprouts
Making it look pretty makes it more FUN to drink!
So as you can see I got the big STOCK pot out and a whole chicken.  I wanted to make chicken soup last night, but ran out of time.  Chicken soup is pretty easy to make with not a whole lot of ingredients and you will have left over chicken to use for another meal.  I always use a whole chicken for that reason.
What you need
1 Onion
4-5 Celery Stalks (i like the leaves too)
4-5 Carrots
2-3 cloves of garlic
Bay Leaf
Parsley
Chicken bouillon cubes or pouches
I even throw in rosemary because I have some growing at my house.   
Chop it up - pin up your onion with toothpicks if you are fussy like me family- they don't like to eat onions- but I need it for the flavor.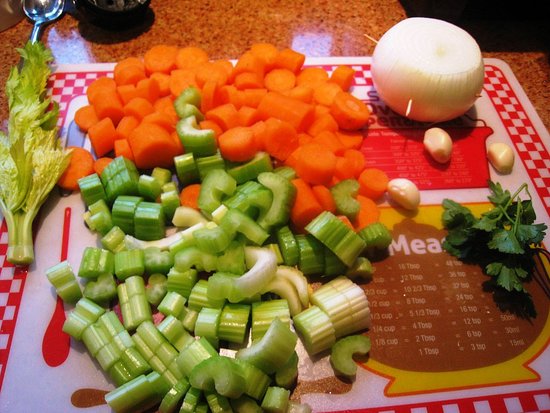 Throw in the pot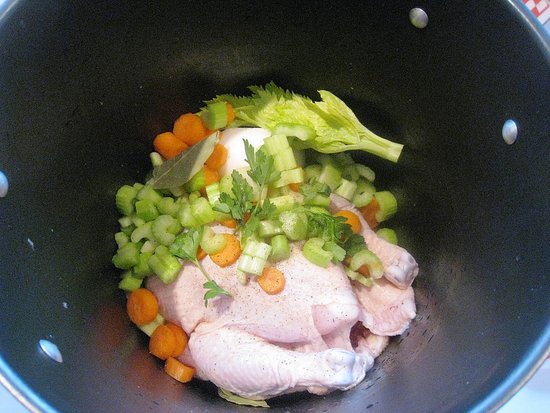 Now cover the ingredients with water and then some.  I then do up a cup of broth with a bouillon cube and add that too.  You can add celery salt, sea salt, pepper stuff like that.  Then let it simmer.....go do a workout, laundry, paint your nails or whatever  till the meat falls off the bone. 
You will take the chicken out, let it cool, and then take the meat off.  Some meat you will add to your soup and the extra you can safe for another meal like- chicken quesadilla.  
You can google "Chicken Soup Recipe" and find the very basic Chicken Soup recipe and from there add your own favorites.
Chicken Soup is a lot easier than you think!
Noodles always come after the broth and you may want to keep them in a separate container and add them as you prepare a bowl because noodles with absorb all your broth. ;)  
So after being at work a couple of hours I had my coffee and piece of toast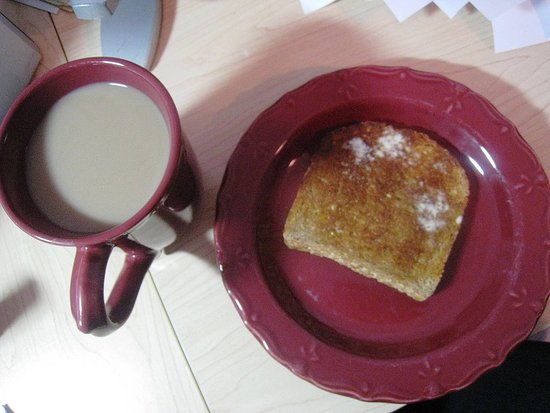 Lunch will be a salad same as yesterday
Almonds before the gym
Water all day long
Chicken Soup for dinner with some sort of sandwich
maybe a snack after that 
Saved to