Design your bedroom into desire
Make your bedroom a place for a night of romance you'll both desire...Allure your significant other into a personalized romantic room that is an elegant and stunning design - especially for a late night surprise. A lovely day together...return to a romantic room lit only by candlelight and the sight of rose petals strewn about...an inviting bath with ultra soft bath towels and bathrobes...bed sheets with "love messages"...inspire desire....
Here's all you'll need for an enchanting romantic bedroom for your perfect romantic rendezvous:
*Luxury Cotton Bed Sheets
*Heart Necklace with Earrings
*Cotton Bath Towels
*1000 Silk Rose Petals
*12 Votive Candles or 24 LED Votives
*Heart Shaped Glass Vase
*Chocolate Truffles
*Feather Boa
*Romantic Music CD
*Bubble Bath
*Rose Bath Petals
*Lavender Bath Salts
*Bath Caviar
*Bath Confetti
*Massage Lotion
*Cloth Envelope (put a sensual romantic message on her/his pillow)
How to begin….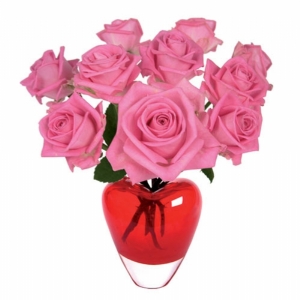 1. Pick up a dozen of her favorite roses and place on the nightstand in a red heart shaped vase. Beside the
roses place a votive candle.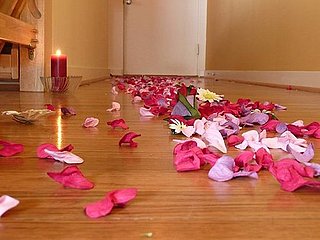 2. Make a trail of 1000 silk rose petals to lead you from the front door to the bedroom and bath area.
3. Light the path with 12 votive candles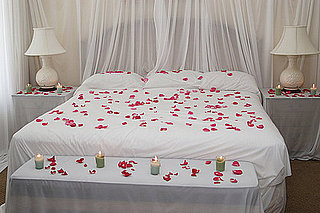 4. Scatter 100 silk rose petals on top of the bed sheets and pillowcases. Do a fresh rose turn down, placing one fresh rose on her pillow beside a heart necklace and earrings.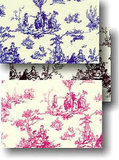 5. Place a cloth envelope with your special personal gift message against the pillow.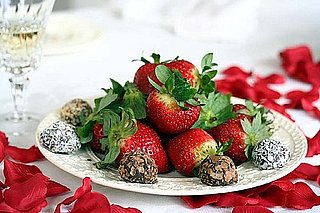 6. On top of the nightstand, place chocolate truffles and cool strawberries - partly for decoration, partly to satisfy a craving for
chocolate!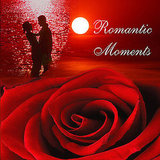 7. Put on the romantic music CD on the CD player.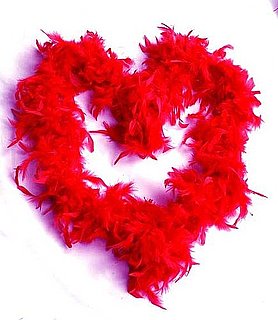 8. Place a feather Boa in a heart shape around your personalized bed sheet message, as
decoration and use the boa later for some romantic fun, such as for erotic dancing.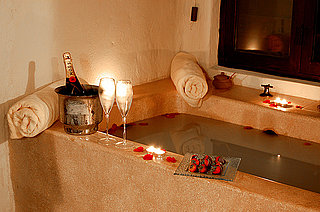 9. While you get settled into your little romantic rendezvous, draw a warm bath. Around the bath area, place
an assortment of luxurious bath gel, bath soap petals, bath caviar and heart bath confetti.
10. Place a 3 piece set of cotton bath towels on the side of the tub.
11. While the bath is filling with some nice warm water, put in a bit of bath caviar, then pour in several capfuls
of bubble bath to make sure there are lots of bubbles. Add some lavender bath salts.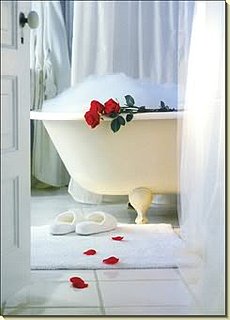 12. When the water level is just right and you have lots of bubbles, sprinkle in some rose bath petals, and
bath confetti on top of the bubbles.
13. When exiting your bath, dry off with your cotton bath towels and slip back into
bed and enjoy a soothing massage with some nice smelling aroma moisturizing massage lotion.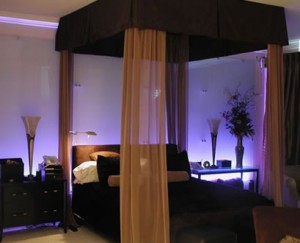 14. Be sure to set the mood with ambient lighting, drawing the drapes, and setting the music.
15. After your massage, relax, put your feet up and nibble on some chocolate truffles.
.
.
.
Saved to