Detox your body with honey and Lemon
I've been doing this for about 2 weeks, and the result is great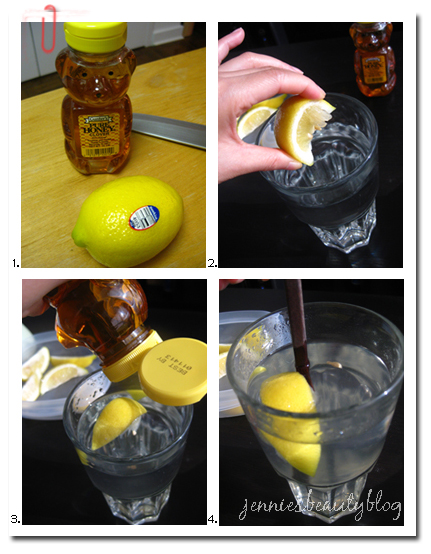 1. Materials: Fresh Lemon, Honey, a glass of water
2. Cut the lemon and squeeze the juice
3. Add honey
4. Mix
The result: Instant bowl movements! O.o
*Detox helps us getting rid of the dirty,unwanted wastes that may stay in our bodies. The toxic will cause skin to look dull and unhealthy.



@ jenniesbeautyblog
Saved to