A Diaper "Cake" For Green Mamas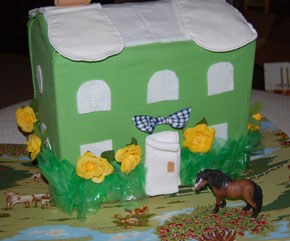 Just because a mommy-to-be is choosing to go the green route with cloth diapers doesn't mean she can't be celebrated with a diaper cake. Instead of whipping up a diaper cake out of rolled up disposable diapers, environmentally conscious mums can turn recyclable items and small bits into a baby gift to boot. A cinch to create, the guest of honor will surely appreciate the thought that went into keeping her nursery eco-friendly and useful, too.
To see how to make the diaper "cake," just
.
Saved to