Do You Believe in Breaking in Your Running Shoes?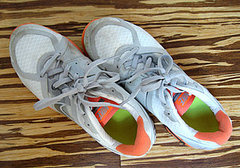 I wear my running shoes around the house for a couple of days before hitting the pavement and taking them for a run. Sugar user and veteran triathlete 
runningesq
thinks I need to stop promoting the notion that running shoes need a break-in period. She says they should be ready from day one. What about you all.
Saved to