Dooney and Bourke 2010 Tent Sale Dates
Well, looks like I'm gonna miss the sale again this year. It never fails! For the past 5 years I've attended every Dooney and Bourke Tent Sale, and now...oh well.
For those that don't know this is the one time of the year that Dooney creates a handbag heaven in their parking lot and puts just about every collection on sale. We're talking sale prices that make the trip to Norwalk, CT worth it. I've always gone with a list and taken at least one friend with me (I'm always about sharing a good deal). In the past I've saved 40% to 70% off their handbags. I personally go for the leather because that's worth the deal.
Anyway since I'm not going, someone else can plan for it. Watches, cashmere, leather, fabric, key rings,gloves...it's all there.
Tent Sale
 December 9-12, 2010
Thursday (12/9)   10am-8pm
Friday (12/10)      10am-8pm
Saturday (12/11) 10am-6pm
Sunday (12/12)    11am-3pm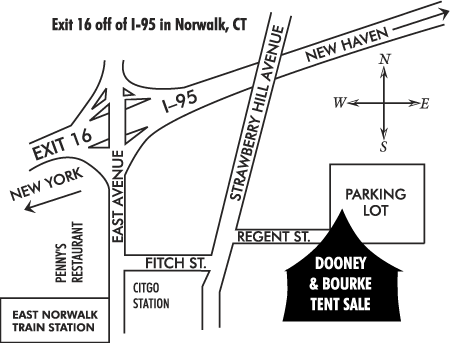 Saved to