Easy Halloween Mummy Lights
Christmas and Thanksgiving usually get most of my attention. Even Valentine's Day. But now that my kids are getting older, I find myself more drawn to Halloween and the fun decor that comes with it.
I prefer the creative hand-made type over store bought, and this project  couldn't have been any easier or cheaper to create. Any dummy mummy could do it!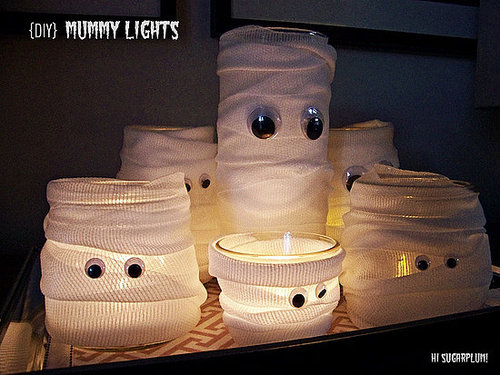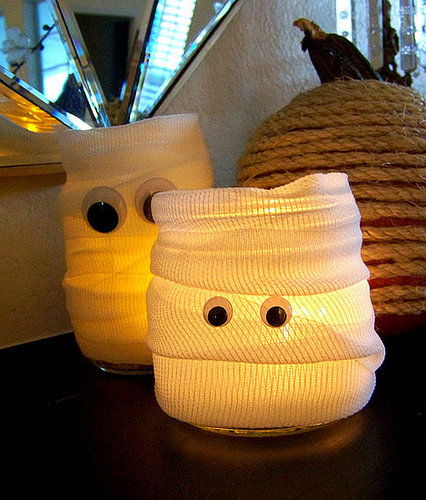 Find the tutorial on Hi Sugarplum!
Saved to