Eggplant Parmagiano Stew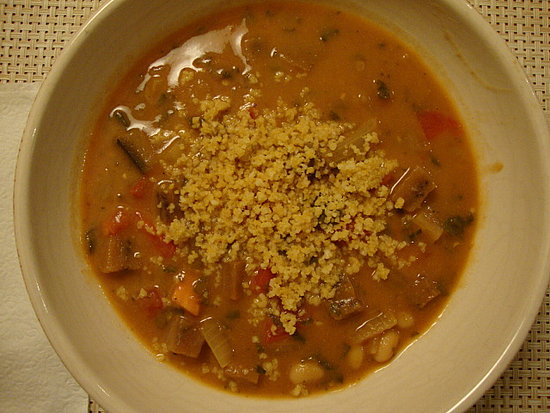 It's soup season and this chili-like stew is delicious and satisfying. It also comes together rather quickly, so from start to finish, it takes only about 35-40 minutes. The stew and Parmesan recipes come from The Ultimate Uncheese Cookbook, which is shaping up to be my latest obsession. The Husband and Sixth Grader even rank this as one of their favorite soups. And the Parmesan?! It's fabulous---ideal with this stew as well as with pastas and anything needing Parmesan cheese. It's also a great source of protein and B vitamins with the almonds and nutritional yeast.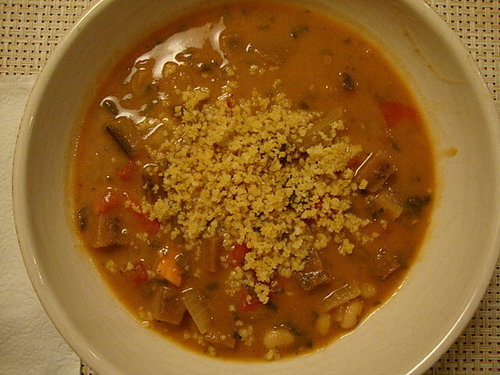 The Ultimate Uncheese Cookbook
Eggplant Parmagiano Stew
Ingredients
Stew:
8 C vegetable broth (I used 4 C of low-sodium broth to not overdose on the salt)
1-6oz can tomato paste
1 Tbs crushed garlic
1 medium eggplant, unpeeled and diced
2 C finely chopped, packed kale
1 large onion, chopped
4 C drained cooked or canned white beans (2-15 or 16oz cans)
1/2 C nutritional yeast flakes
2 tsp oregano
2 fresh tomatoes, chopped
Salt, pepper, and cayenne
Parmezano Sprinkles:
1/2 C blanched almonds
2 Tbs nutritional yeast flakes
1-2 tsp light miso
Heaping 1/4 tsp salt
Directions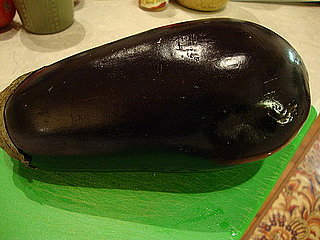 The beautiful eggplant I got from Green Buffalo Food Co. on Tuesday.
I made the Parmezano Sprinkles earlier in the day, so I'll start with those. To blanch the almonds, place them in a small saucepan and cover with water. Bring to a boil for 1-2 minutes, then drain them; rinse with cold water. When pinched between your fingers, the skins will slide right off. Dry off with a paper towel and place the almonds in a food processor; grind to a fine powder. Add remaining ingredients and pulse several times to incorporate everything. Store in an airtight container in the refrigerator; will keep for a month or so and can be frozen. (This is fabulous on steamed veggies, particularly kale)!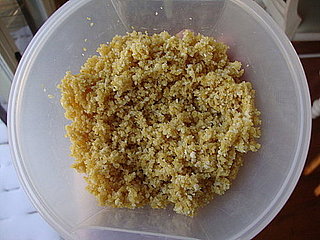 To make the stew, combine the broth, tomato paste, and garlic in a large soup pot. Add the eggplant, onion and kale. The kale has to be finely chopped, so I recommend using your food processor for a real time saver. Bring to a boil.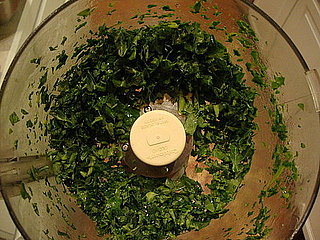 Reduce the heat, cover and simmer for 15 minutes, or until the eggplant is tender, but still firm.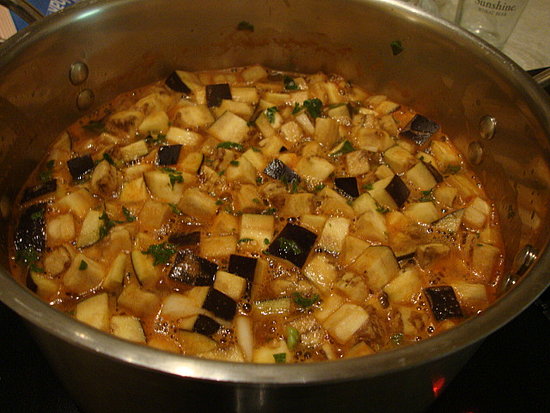 Transfer 2 cups of the broth, 2 cups of the beans, nutritional yeast, and oregano in a blender and process until smooth.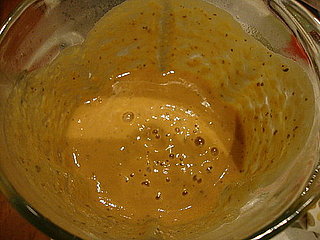 Pour it into the soup pot and mix well. Stir in the remaining 2 cups of beans and tomatoes. Season with salt, pepper, and cayenne and simmer uncovered until the beans and tomatoes are heated through. Garnish with the Parmezano Sprinkles and enjoy!
Information
Category

Soups/Stews, Stew
Saved to