Elijahs big year...
Our youngest son Elijah was born last May with a cleft lip and palate; although he was full term he had HMD, better known as Respiratiry Distress Syndrome. Thankfully he was out of special care (SCBU at WCH Adelaide is AWESOME!) within 3 days. Because of his having a cleft palate he couldnt suck effectively, so I expressed my milk for 16 weeks and fed him with special squeezable (sp?) bottles. The poor little guy also had terrible reflux, and it took several months not only to diangnose (sient reflux is notoriously difficult to detect and often mistaken for "just colic") but also to get the medication balance correct so he could finally feed comfortably. He was on a diet of high calorie feeds for several months to get his weight gain up to normal ranges. Thanks to the support and advice of the dietitians at the WCH in Adelaide, and to some persistance in finding the right treatment for his reflux, he was up to a normal weight, feedlng well and thriving by December last year. In between all of this, Elijah had two surgeries to repair his cleft lip (August 2011), and then his palate (November 2011). At the time I developed Post Natal Depression, so wasnt up to sharing our story. But now that we have just come through Elijah's first big year (he turned 1 on Mothers Day) and he is doing great, I really want to share how proud I am of Eli. Over the past few months since his last surgery he has continued to thrive, reaching all his milestones, putting on weight, feeding and sleeping perfectly. Anyone who meets him today would not know what he has been through, because he always has a gigantic cheeky smile at the ready. Eli started walking within a few days of turning one, and had his very first haircut. He has a cleft in his gumline (called the aveolar ridge) so there are more surgeries (bone grafting) in his future, but for now, his Dad, his big brother and I get to enjoy the fact that Eli is now a healthy, happy little boy.
Here is a photo of Elijah at 5 weeks old, and Elijah just a few weeks ago.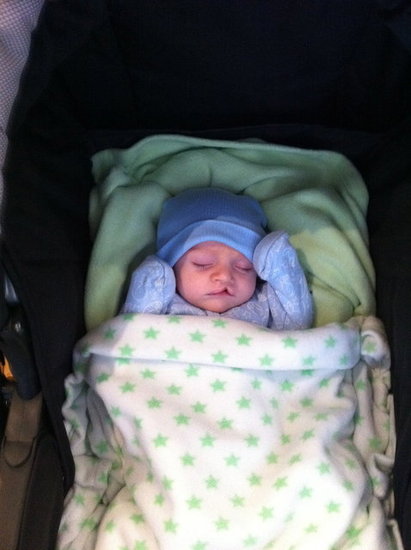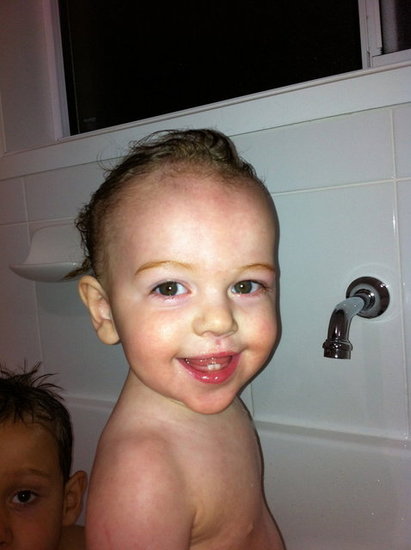 I of course have "millions" more, including all his clinical photos and post surgery pics, may share those another time if I feel up to writing more posts about cleft lip/palate surgery for anyone who has an interest.
Thanks for reading!
Jess :)
Saved to