Celeb Style: Elle Macpherson
Every now and again, a celebrity dons an outfit that's a clear winner, and today, you're looking at just that. Super Elle Macpherson dropped off her kids at school in London in an Isabel Marant ensemble that's vivacious but totally cool, too. The suede boots bring the loud fuchsia frock down to earth, while aviator sunnies and a chunky gold watch add boyish flair. Note the subtle friendship bracelet touch.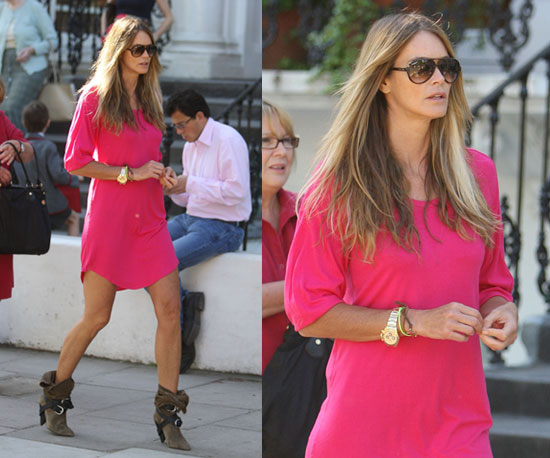 Check out CelebStyle for lots more celebrity street style!
Saved to