Exclusive Gifts for Beauty, Bath and Body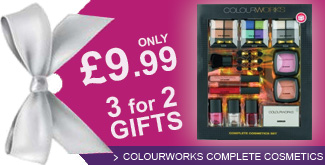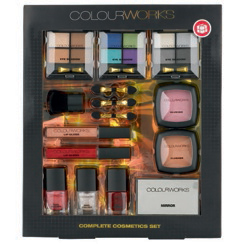 Go now!
This gift set contains: Quad Eyeshadow 3.2g x 3 Double ended applicators x 6 Blusher 4g Bronzer 4g Blusher Brush (100% synthetic). Lipgloss 4ml x 2 Nail polish 7ml x 3 Mirror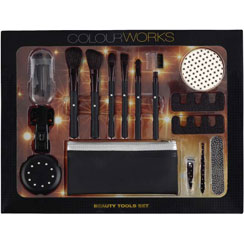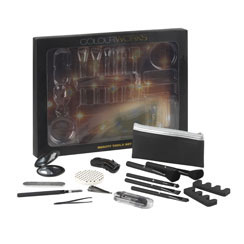 There you goo!!
Gift set contains five double-ended applicators, sponge, blusher brush, highlighter brush, eye shadow brush, eyeliner brush applicator, brow brush/comb, eyelash curlers, tweezer, nail clippers, nail file, two toe seperators, compact mirror and cosmetic bag. 
Saved to