Faux French Fries (April Fools)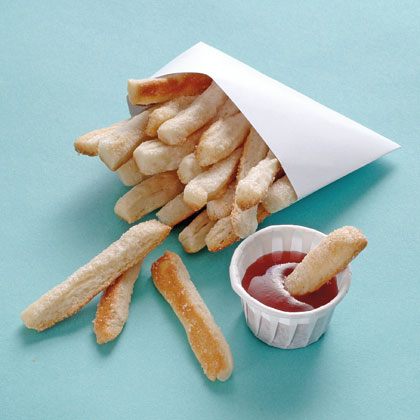 FamilyFun
Faux French Fries (April Fools)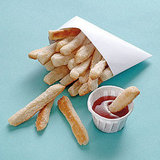 Ingredients
1 package of plain, prepared breadstick dough
Kitchen scissors
Sugar
White envelope
Seedless strawberry jam
Directions
Begin by unrolling the dough and separating the breadsticks. Use kitchen scissors to cut them into 1/4-inch-wide sticks.
Roll all the sticks in sugar, then bake them on a cookie sheet according to the package directions or until golden brown (ours took about 8 minutes). Leave them on the tray until they're cool.
Make this mix-up even more fun by putting the fries in a fast-food fry sleeve (the cutoff end of a sealed envelope; ours was 2 1/2 inches deep) and serving them with a side of "ketchup" (jam whisked with a fork to a smooth consistency).
Saved to