Favors that Multitask
For our California farm wedding, I wanted favors that enhanced the laid back country vibe of the event. I also wanted them to be useful during and after the wedding, and I didn't want to spend a fortune. Hence, the dolled up mason jar favors, which guests filled with signature drinks like aguas frescas, margaritas, and lime water.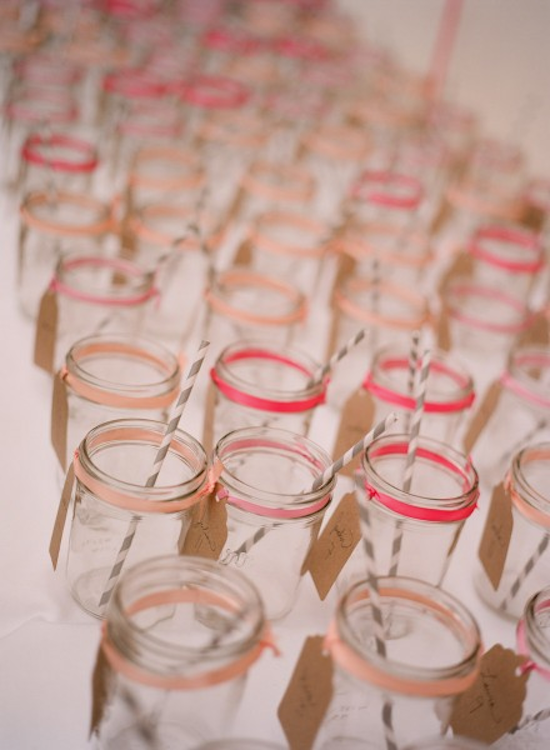 Wrapping strands of ribbon in coral, peach, and pink hues around the jars and adding striped gray paper straws allowed us to tie in our wedding colors. Craft paper tags hanging from the ribbons contained names and table numbers so that guests could easily find their seats after grabbing a cool drink. Straw woven boxes filled with lids were placed at the end of the tables that held the mason jars so that guests could re-purpose the jars after the wedding. The stress-free favors were a hit! Since the wedding last Summer, I've used the leftover jars for everything from pickling vessels to flower vases.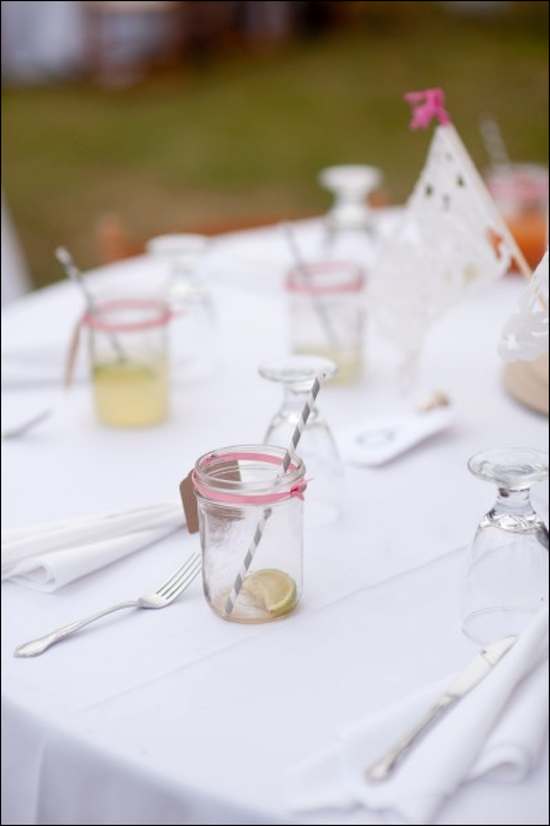 Saved to