Field Roast-Stuffed Bell Peppers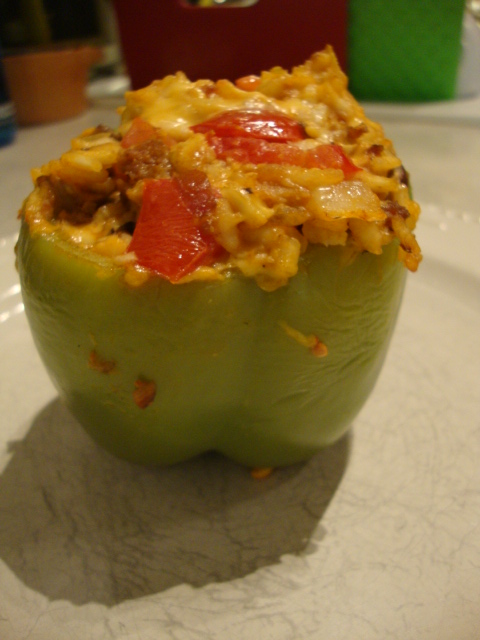 These are one of my favorite things to make, especially since the the filling can be changed to suit your tastes and what you have lying around the kitchen. I used Field Roast's Chipotle flavored sausages which has great flavor and seasonings, that there was no need to add any spices. These were creamy, spicy and filling. The recipe is for 4 bell peppers, but I had 3—luckily, the stuffing makes a great breakfast burrito filling.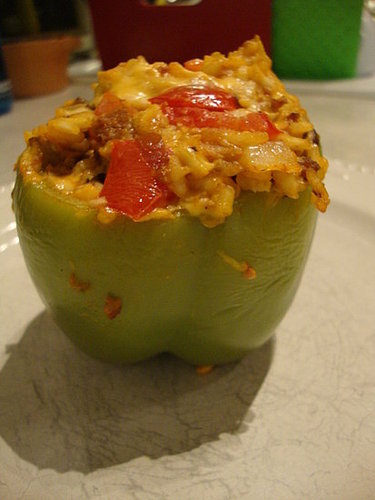 Original recipe
Field Roast-Stuffed Bell Peppers
Ingredients
4 bell peppers, any variety
1/2 C arborio rice
1 C vegetable broth
2 cloves garlic, minced
1 Tbs olive oil
2 Field Roast sausages, chipotle-flavor, crumbled
1 medium onion, diced
1-1/2 C mushrooms, diced
2 small tomatoes, diced
1 C vegan cheddar, shredded
1/4 C Tofutti sour cream
Directions
Preheat oven to 375. In a small saucepan, combine the vegetable broth and arborio rice; bring to a boil. Cover and simmer on low for 10-15 minutes, or until all the liquid is absorbed. Slice the very tops off of the bell peppers and clean out the innards; set aside.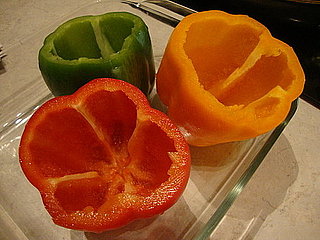 In a large skillet, heat the olive oil and garlic. Add the onions and Field Roast and saute until the onions start to soften and brown, then add the mushrooms and tomatoes. In a small bowl, combine the cheese and sour cream and then stir it into the Field Roast mixture.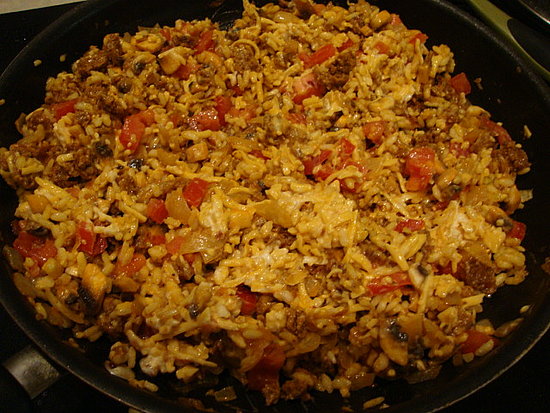 Spoon the Field Roast mixture into the peppers—firmly pack it in. Place into a 8″ baking dish.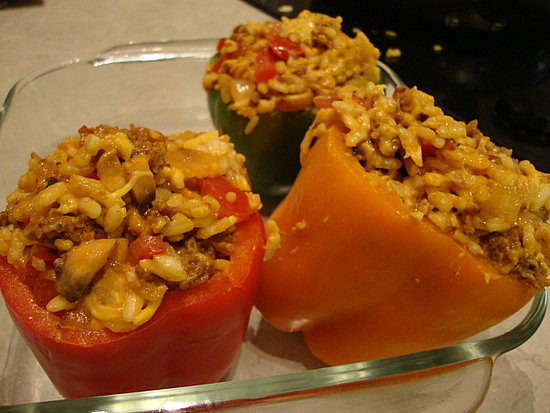 Cover with foil and bake for 35 minutes. Uncover and bake another 5 minutes and enjoy!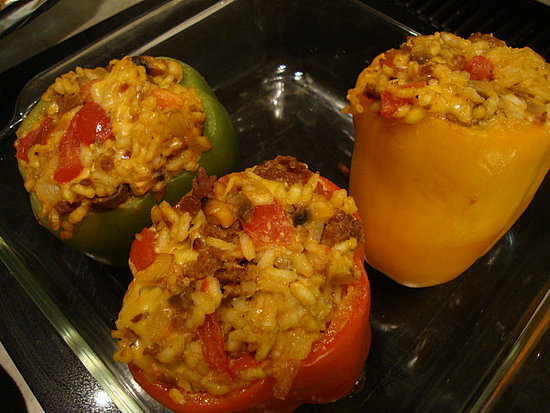 Information
Category

Main Dishes
Saved to