Field Roast and Sweet Potato Breakfast Casserole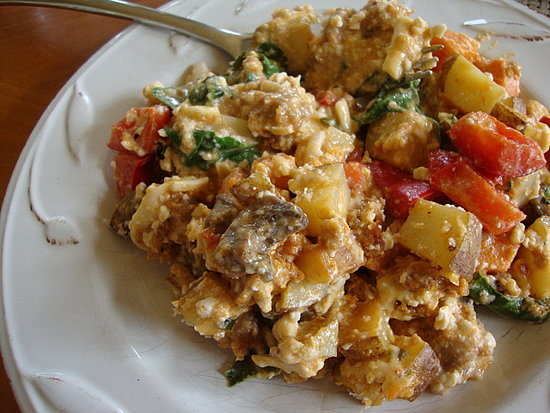 Yesterday's nearly 80 degree day turned to a cloudy and soon-to-be rainy day today, so a breakfast casserole seemed quite appropriate for the morning. It didn't disappoint and has proved to be ideal for a cozy day in. Turn it into a breakfast burrito by wrapping some up in a flour tortilla.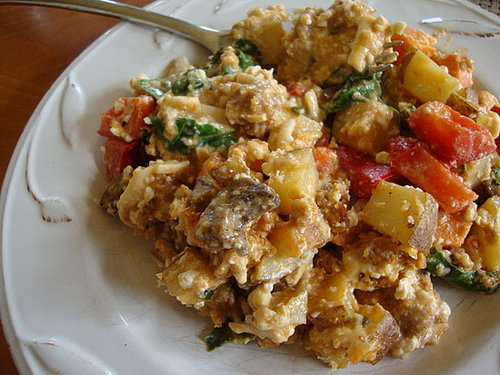 Original recipe
Field Roast and Sweet Potato Breakfast Casserole
Ingredients
1 Tbs olive oil
1 small sweet potato, peeled and diced
3 small russet potatoes, diced
1 large red bell pepper, chopped
1 C mushrooms, chopped
2 Chipotle-flavored Field Roast sausages
1-1/2 C fresh spinach, chopped
1/2 pkg silken tofu
1/3 C nutritional yeast flakes
8-oz vegan pepper jack, or other favorite vegan cheeze, shredded
1/2 C Tofutti sour cream
3/4 C almond milk
1/4 to 1/3 C panko bread crumbs
Directions
Preheat oven to 350. Lightly spray a 13″x9″ baking pan with cooking spray; set aside. In a large skillet, heat the olive oil and add all of the potatoes. Cook, covered, on medium heat for 15 minutes, or until they just begin to soften (stir them often).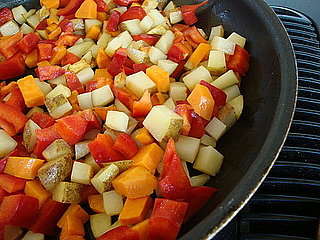 Add the bell pepper and Field Roast; cook another 5 minutes. Meanwhile, in a large bowl, whisk together the tofu, cheeze, sour cream, nutritional yeast flakes, and almond milk. Stir in the spinach.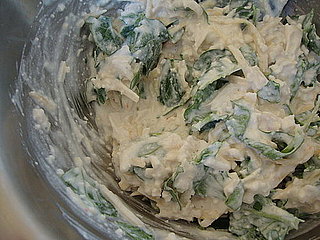 Add the mushrooms to the skillet and cook until they begin to soften, 2-3 minutes.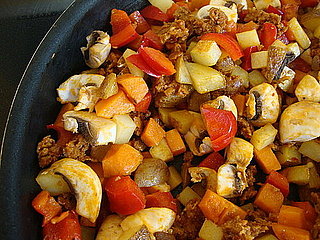 Then combine the potato mixture to the tofu mixture and stir well to combine. Pour mixture in the pan and top with the panko.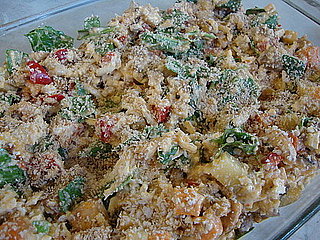 Cover and bake for 30 minutes. Uncover and bake another 5 minutes. Let sit a few minutes, then dig in and enjoy!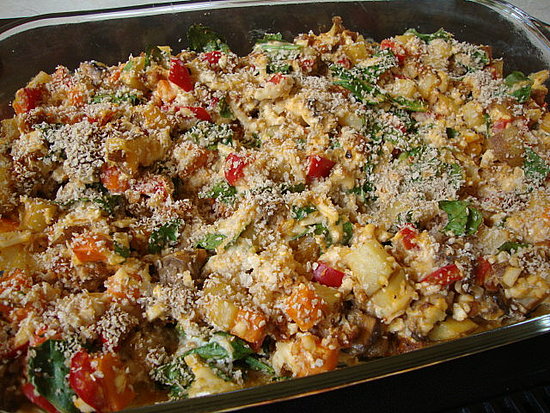 Information
Category

Breakfast/Brunch, Casseroles
Saved to