Fitness/More Half Marathon - NYC
Big Hello to all my fellow runners out there! I am new to this group . To introduce myself I sports enthusiast and a Runner. I live in Morris county, NJ. Running is my passion, average around 30 miles per week. I have done many endurance runs and hikes coast-coast over the years . I have participated in several 5Ks and 10Ks, but my very first half is on April 15th in NYC. Was wondering if any of you ladies are taking part in it as well?
Please resopnd back and intorduce yourself.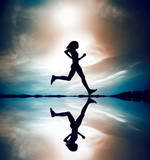 Saved to