Fun with Felt
I don't know what one would do with felt food if you didn't have children. I remember loving to play like a cook in my kiddie kitchen when I was a little girl.  I don't know how I would have liked felt food though.  It just wouldn't have seemed very realistic to me. I barely could get past plastic food because even as a little girl I was a perfectionist in my imaginary play.
As I get older I find myself enamored with fake food. I am not sure why that is, do you? I need to write that down for further review. I am sure it has all kinds of psychological connotations. But I'll save that for another time. Until then feast your eyes on this fabulous felt fake food. (How impressed are you with my last sentence?)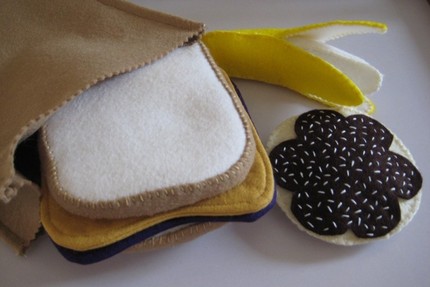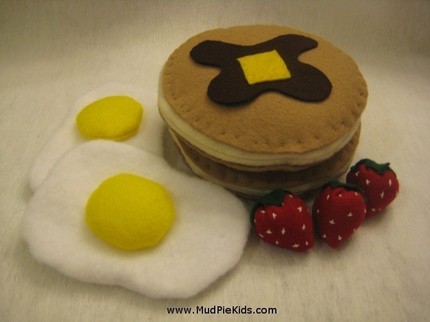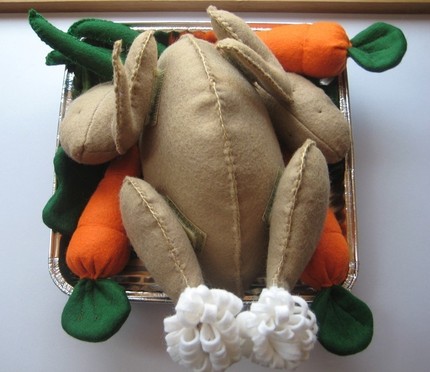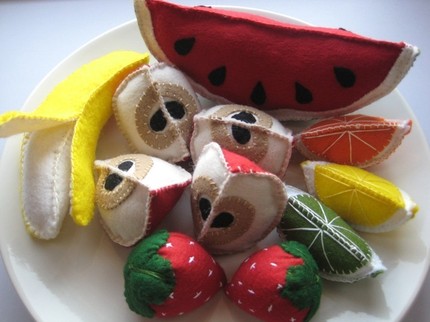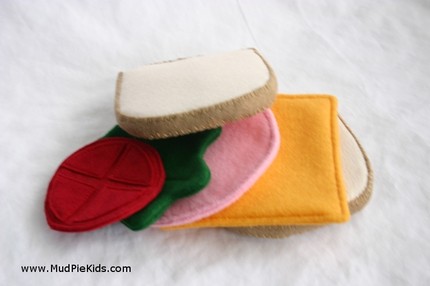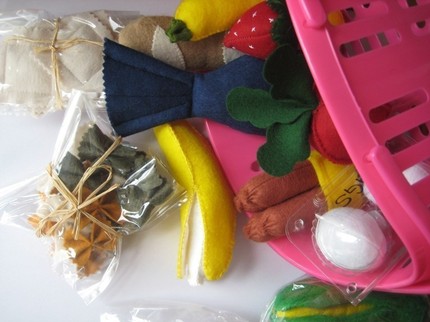 Do you want felt food?  If so, then of course you can find them at Etsy at a shop called Mudpie Kids.
Saved to