Glacé Citron Panettone, Homemade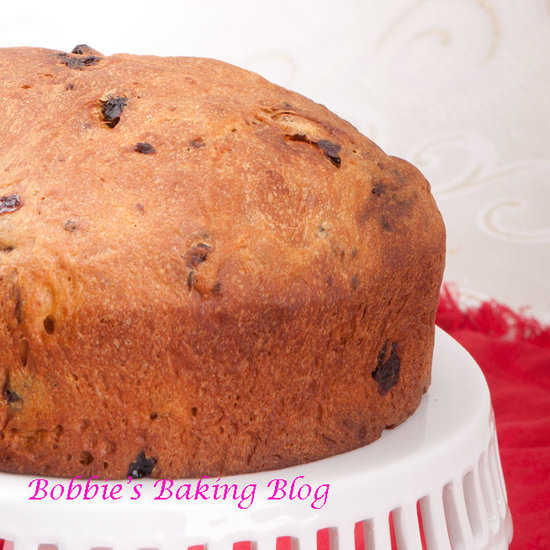 Well the rum soaked dried fruit, the Glacé Citron and Glacé Orange, and the panettone rested overnight; hopefully you are well rested too. It is time to finish our panettone project, but I thought you might enjoy a bit of food history first. Panettone is rich traditional christmas cake/bread. Panettone made its debut in Milan around the late eighteen hundreds. Folklore has it that, Anthony, a baker, loved a daughter of a wealthy man. Being a humbled baker he needed to win the father's approval, so he set out to bake a cake/bread so flavorful and exquisite. He added the equivalent to the gifts of the wise men; butter, brandied dried fruit, glacé citron, nuts and sugar. The man was so in awe he gave his blessing and started Anthony a bakery in Milan. Anthony being blissfully happy baked his now father in law the cake/ bread every Christmas. The name is said to be a play on Anthony's name…"Pane Tony," or as we now know the rich cake/bread to be  called panettone. There is of course a less romantic version, but Sydney prefers this version; therefore in our home this is the story we tell to family and friends who ask about the history of this wonderful bread.
What ever version you choose to believe Italian panettone is richly scrumptious, and our panettone is ready to be eaten so join Sydney and I for the "rest" of the Glacé Citron Panettone recipe.
Saved to