Gluten Free/Vegan Meyer Lemon & Lavender Muffins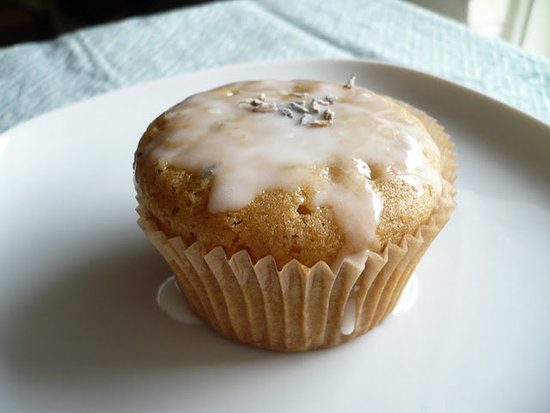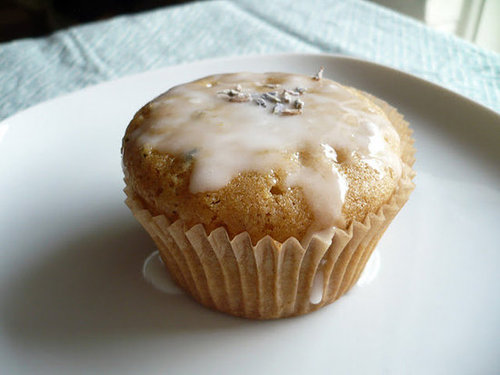 Gluten Free/Vegan Meyer Lemon & Lavender Muffins
Ingredients
175 grams gluten free flour mix (I did 50 grams millet flour, 50 grams sorghum flour, 22 grams amaranth flour, and 53 grams arrowroot)
1/4 tsp baking soda
1/8 tsp baking powder
90 grams organic raw sugar
1/2 tsp fine grain sea salt
2 good pinches of dried, culinary grade lavender
the zest of 1 meyer lemon
1 tbsp ground flax + 3 tbsp water
100 grams rice milk (you can use any type of milk here)
50 grams coconut oil
Directions
**This recipe makes 6 to 7 muffins, depending on the size of your muffin or cupcake tins. The easiest way to measure the flour is to put a bowl on the scale, hit tare to bring it down to zero, then add the flours/starches.
Preheat the oven to 350F and line a muffin/cupcake tin with 6 liners. Mix the ground flax seed and water together in a small bowl and set aside to thicken.
In a large bowl, whisk together the flours, starches, baking soda, baking powder, raw sugar, sea salt, lavender, and lemon zest until well combined. Set aside.
In another bowl, whisk together the thickened flax mixture, the rice milk, and the coconut oil until very well combined and uniform.
Add the wet mixture to the dry ingredients and stir with a spatula until everything is mixed in and no flour remains. Fill the lined cups about 3/4 of the way (you may end up have 7 muffins, depending on the size of your tin). Do not overfill the cups or the batter will spill onto the tin and your muffins won't be too attractive. Bake the muffins at 350F for 25 to 30 minutes until the top springs back when touched and a tester comes out clean. Enjoy!
*Serving Ideas: these are quite delicious plain, but if you want to make them a bit more elegant, you can serve them with a dusting of organic powdered sugar or make a glaze out of about 1/4 cup organic powdered sugar and a couple of teaspoons of meyer lemon juice.
Information
Category

Other, Desserts
Saved to