Graveyard Cake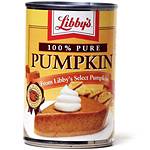 Ingredients
8 ounces (2 sticks) unsalted butter, softened, plus more for pan
4 cups cake flour, plus more for dusting
4 teaspoons baking powder
1 teaspoon baking soda
1/2 teaspoon salt
2 teaspoons ground cinnamon
1 teaspoon freshly grated nutmeg
1/2 teaspoon ground cloves
2 1/2 cups packed light-brown sugar
4 large eggs
1 cup buttermilk
1 1/2 cups canned solid-pack pumpkin
Bleeding Chocolate Glaze, recipe below
Espresso Shortbread Headstones, recipe below
1 tablespoon ground ginger
Directions
Preheat oven to 350°F. Generously butter a 9-by-13-inch cake pan. Line with parchment paper; butter lining. Dust with flour; tap out excess. Set pan aside.
Whisk together flour, baking powder, baking soda, salt, cinnamon, ginger, nutmeg, and cloves in a large bowl; set aside.
Put butter and sugar in the bowl of an electric mixer fitted with the paddle attachment; beat on medium-high speed until pale and fluffy, 2 to 3 minutes.
Add eggs, one at a time, beating well after each addition.
Reduce speed to low; alternate between adding flour mixture and buttermilk, beginning and ending with flour. Add pumpkin, and beat until completely combined.
Pour batter into the prepared pan. Bake until golden and a cake tester inserted into center comes out clean, about 40 minutes.
Let cool in pan on a wire rack 15 minutes. Unmold; peel off parchment. Let cool completely on rack, top side up.
Set cake and rack on a baking sheet lined with parchment paper. Pour warm chocolate glaze over cake. Using a small offset spatula, gently smooth glaze over top of cake, letting it drip down sides. Let stand at room temperature, or refrigerate until set. Arrange 6 headstones on top; serve with the remaining.
Makes one 9-by-13-inch cake.
2/3 cup heavy cream
2 tablespoons honey
10 ounces semisweet chocolate, finely chopped
Stir together cream and honey in a small saucepan; bring just to a boil. Remove from heat.
Add chocolate; stir until smooth.
Makes 2 cups.
Espresso Shortbread Headstones
2 cups all-purpose flour, plus more for dusting
1/2 teaspoon salt
1 teaspoon finely ground espresso
8 ounces (2 sticks) unsalted butter, softened
2/3 cup confectioners' sugar, (sifted, then measured)
1 teaspoon pure vanilla extract
3 ounces semisweet chocolate, chopped
Whisk together flour, salt, and espresso in a large bowl; set aside.
Put butter and sugar into the bowl of an electric mixer fitted with the paddle attachment; beat on medium speed until fluffy, about 3 minutes.
Beat in vanilla. Beat in flour mixture. Transfer dough to plastic wrap. Flatten into a disk; wrap. Refrigerate until firm, at least 1 hour or overnight.
Preheat oven to 275 degrees.
On a lightly floured work surface, roll out dough to 1/8 inch thick. Using a paring knife, cut dough into 12 headstones shapes. Transfer to a parchment-lined baking sheet. Refrigerate 30 minutes.
Bake cookies until set but not browned, 25 to 30 minutes. Transfer to a wire rack, and let cool completely.
Melt chocolate in a heatproof bowl set over a pan of simmering water, stirring occasionally until smooth. Let stand until cool but not stiff.
Transfer to a pastry bag fitted with a very small plain round tip, such as an Ateco #2, or to a parchment-paper cone. Pipe desired design on cookies.
Makes 1 dozen.
Information
Category

Desserts, Cake
Saved to