Green Tea Latte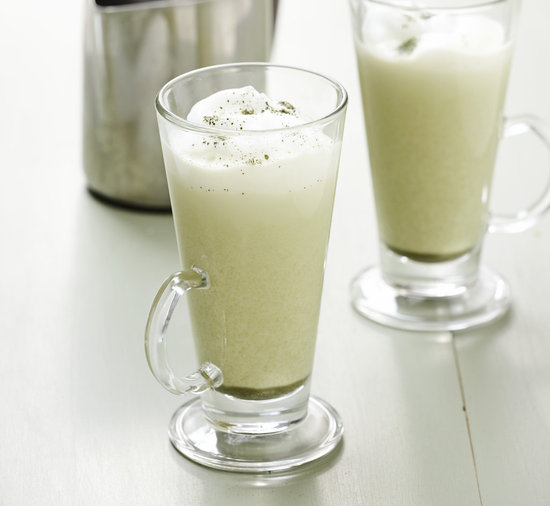 Blissful Green Tea Latte:
1 tsp. matcha ground green tea powder
1 Tbsp. hot water
2 Tbsp. Coffee-mate Natural Bliss Low-fat Vanilla
3/4 cup low-fat milk, steamed
 
Combine matcha with hot water in a medium heat-proof glass; stir in the Coffee-mate.  Top with steamed milk, holding back foam with a spoon.  Top with milk foam and a dusting of matcha, if desired.
 
 
 
Saved to