HELP ME CHOOSE!!!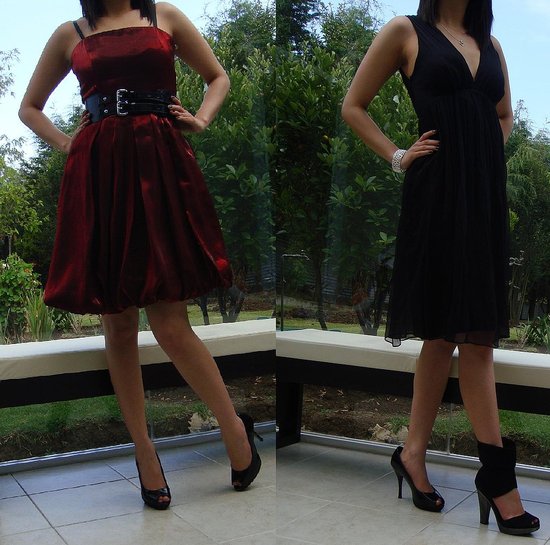 Next week is my BFF's graduation and I'm stuck between these two dresses... Let me tell you a couple of things about this party so you get the whole picture...
**First of all, this is her university graduation, so the dress is not so prom-y :P
**It's at a really trendy club in a high-end part of the city.
**A lot of her friends are my friends too (we didn't attend the same university) so it's going to be MASSIVE!!!
**She went to a really cool -and pricey- private school, so everyone is going to rock amazing clothes!
**This is a cocktail party.
Saved to