Healthy Peanut Butter Pie
This is my recipe for healthy double PB pie from Lenses & Limes.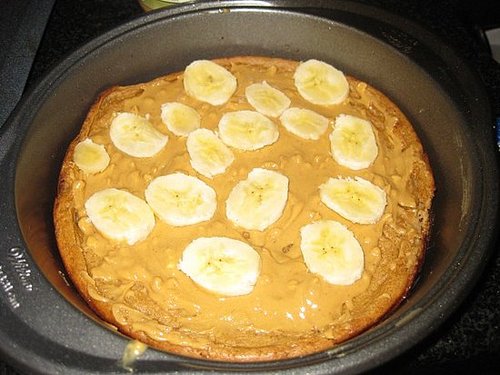 Healthy Peanut Butter Pie
Ingredients
1/2 cup peanut flour (Peanut flour has become a little tricky to find since Trader Joe's stop carrying it. If you can't find peanut flour, use whole wheat pastry flour)
1 tsp baking powder
1 tsp sweetener like Stevia
1/2 cup water
2 tbsp unsweetened applesauce
about 4 tbsp natural peanut butter
1/2 banana, thinly sliced
Directions
Serving size: Approx. 4 BIG slices.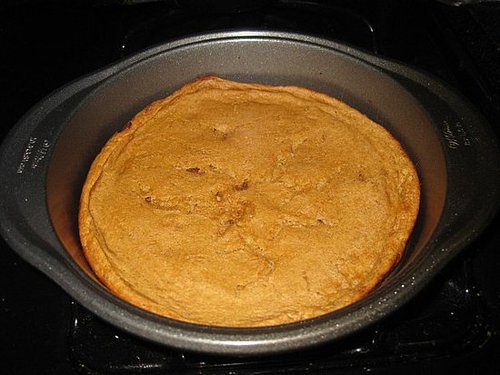 Mix flour, baking powder, stevia, water and applesauce.
Pour into pie pan.
Bake @ 425 degrees for approx. 12-15 minutes
Let pie cool. Spread peanut butter on top and finish off with sliced bananas. YUM!
Note: Depending on your choice of flour, the cook time might be more or less, so check on it half way. Stick a toothpick/knife in and if it comes out clear, it should be good to go.
1/4 of the pie = approx. 175 calories.

Information
Category

Desserts, Pies/Tarts
Saved to