Heidi Klum Has Pregnant Women Covering Up in Overalls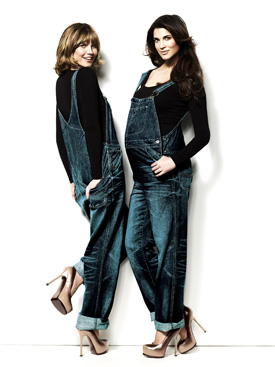 The overall is moving off the farm and into pregnant women's wardrobes this Fall. When Heidi Klum introduces the Fall collection of her Loved by Heidi Klum line for Motherhood Maternity next month, one of the key pieces she'll be featuring is a traditional pair of overalls ($45) with extra space for a growing belly. The denim option eliminates the need for uncomfortable elastic bands across the stomach and keeps clothes neat, but is it practical for an expectant mama who is heading to the bathroom every few minutes?
One piece maternity outfits have been making a splash over the past few seasons with Alicia Keys sporting a romper while performing on live television and both bodysuits and jumpsuits popping up in maternity stores. We've rounded up some one-piece outfits below. Take a look and let us know what you think of this growing trend.
Saved to