Herb Quinoa Patties with Lemon Dill Sauce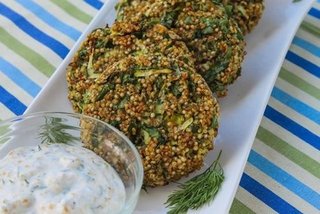 I've made my fair share of quinoa cakes lately, some too hard, too squishy, too crumbly and some just plain blah. But I'm pleased to say that the recipe has finally been mastered! I've added shredded zucchini into these patties in order to keep them nice and moist on the inside, but crispy on the outside. Oh and if you're wondering what the secret is to forming the perfect circle shape, be sure to check out the post!

Click here for the recipe.
Saved to