Hi, My Name Is Lily
PetSugar: When did you get your dog and what's his breed?
We met Lily in November of 1998 and instantly fell in love with her, so she came home with us that very day. She was part of a litter of six Parson Russell puppies, and as soon as we saw her little fuzzy eyebrows, we were smitten.
PetSugar: What's your daily doggie routine?
Lily is now nearing 12, so while she still has the occasional terrier energy streak, she spends much of her time leading the life of leisure and enjoying her golden years. She goes on a morning walk with my husband, wolfs down a quick breakfast, sunbathes on the deck in the morning, naps on "her" guest bedroom bed in the afternoon, and takes a walk with me in the evening after work before dinner. Then we veg in front of the TV.
PetSugar: What's your dog's favorite food, pastime, and treat?
Lily attempts to enjoy just about anything you put in front of her (edible or inedible). But she especially loves Spam, bacon, chorizo, and other processed meats (offered sparingly). Outside of sunbathing, her favorite pastime when she's feeling spunky is to whip her knotted rope toy around her head like she is breaking the neck of a small animal.
PetSugar: What was your all-time favorite moment with your dog?
It's tough to name just one, but my favorite thing about Lily is her quirkiness. She is a bit of a loner. Given the opportunity to play with a dog park full of other canines, she usually chooses to play by herself. The game of choice is long-distance sprinting, and she will run herself into the ground all by herself with no pursuer in sight. Occasionally, another dog joins in but soon loses interest (I don't blame him). At the beach, she chases the drops and splashes made by her feet hitting the water and attempts to catch them in her mouth. This behavior sometimes makes us question our parenting skills, but in the end she seems happy!
PetSugar: Anything else we should know about your dog?
While we try to keep her coat cropped short (she's a rough coat Parson Russell), occasionally her fur gets out of control. It is those times when she sprouts bushy eyebrows that earned her the nickname "Lloyd" (after Lloyd Bridges).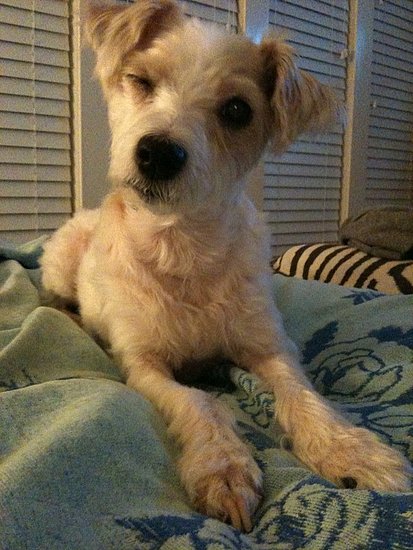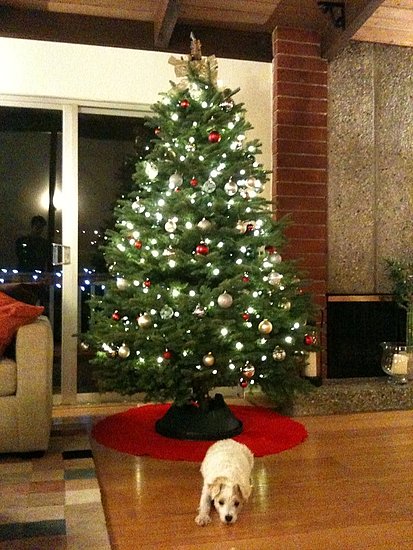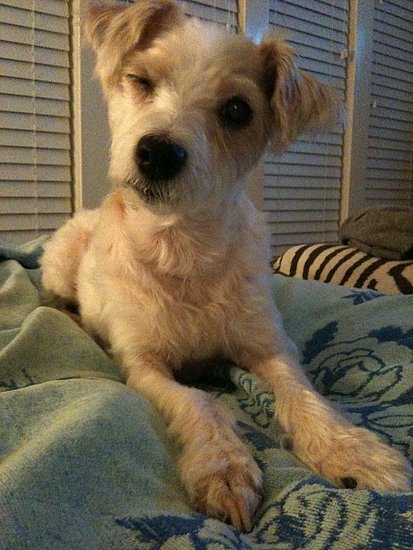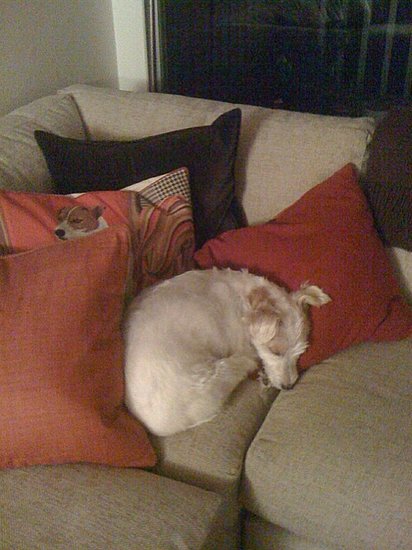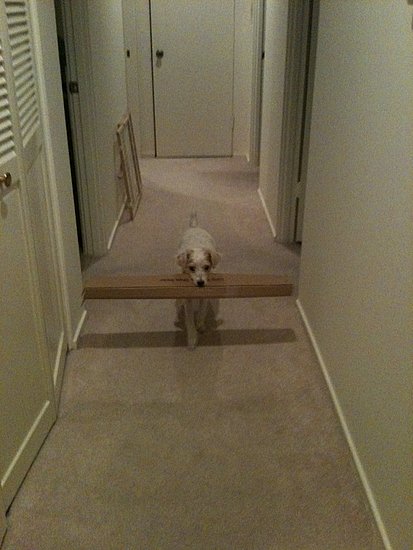 Saved to