How Do I Play the Faceoff Games?
Play any one of our Faceoff games to test your knowledge! To get started, click on the Games dropdown menu and select the game you want to play.
• Faceoff game results are determined by the community and whoever has been chosen more frequently. As you play, you will be able to view the percent breakdown of how many members either agree or disagree with your choice.
• Click on the Today or All-Time tabs to view the score on the Leaderboard.
• Click on the Popular or Newest tab to view more Faceoff games across the PopSugar Network.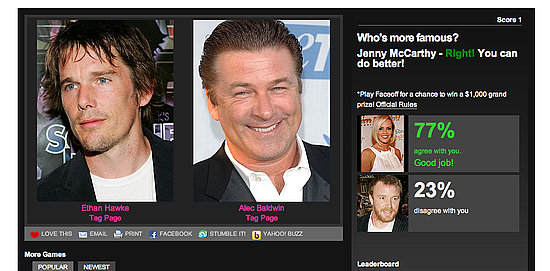 Saved to