Diaper Cakes Suited For Sailors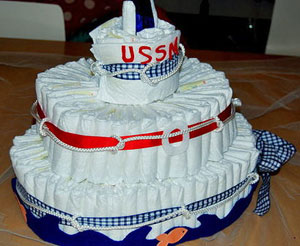 Ships ahoy! If a mama-to-be has a wee sailor on board, throw her a marina themed baby shower complete with a yacht-sized diaper cake. A simple task, it will serve as the perfect centerpiece at the party. When the soiree is over, she can take it home and place it in the nursery until the lil matey arrives.
To learn how to make the cake and see the step-by-step instructions, just
.
Saved to