How to Talk Dirty to Your Lover
One of our members needed a few ideas on this topic. I have found six good articles/tips. Now instead of posting 6 blogs, I will make this ONE long post with ALL 6 Articles within it. Enjoy!!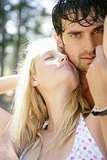 Article 1.
Many people claim that they don't like to talk dirty in bed but deep inside, most of these people want to do so...they just don't know how. And even those who think that won't like it, try it once and get hooked! So, are you going to continue to claim that you don't like talking dirty to your partner or will you at least try and find out once and for all?
Instructions
Step 1
What's Your Dirty Voice?
This may sound funny but really, how do you talk dirty? Are you the mad type who shouts obscenities? The whisperer with the hard, edgy voice? The screamer? It's important to be true to yourself when talking dirty so don't pretend to be the hardcore type who shouts obscenities if you're not like that. On the other hand, there are no limitations here and if you feel like switching from one character to the other, that's fine too.
Step 2
Enriching Your Dirty Vocabulary
Since most of us are raised not to be 'vulgar' and not to swear, your sexual dirty vocabulary may be non-existent. So how do you remedy this? You can start by reading some erotica, researching online, or seeing some adult movies. Again, you don't need to copy what you see 100% but these mediums will give you the ideas you need to get started.
Step 3
Start Talking Dirty To Yourself
To practice your dirty vocabulary and your dirty talk voice, and gain confidence at the same time, start by talking dirty to yourself. Some people like to do this in front of a mirror; others like to record their voices; while others still just prefer to just start talking dirty when alone in a room. See what you're most comfortable with and go down that route.
Step 4
Introducing Dirty Talk Into Your Sex Lives
When you've got the confidence you need, start by simply talking dirty once or twice while making love. Don't be too rough or vulgar with your language, just edgy. See how your lover reacts. Chances are, your partner will love it! If not, don't be disheartened. Most likely it's just the shock of actually hearing you talk dirty so don't give up just yet. The next time you make love, try again until your partner not only get used to it but gets turned on by it!
Tips & Warnings
• Here's an excellent tip to start engaging in dirty talk: simply verbalize whatever is actually happening in bed. For instance, say " those hands of your on my... is making me so ...", and so on.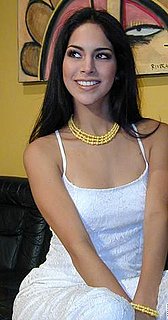 Article 2.
Ever wanted to talk dirty, but you were just too shy? Relax & just tell your partner how you feel. It is truly simple-
Instructions
Step 1
The first thing you should do is think about the things you & your partner do in bed.
•What does he/she do that drives you crazy?
•How does he/she taste?
•What would you like your partner to do to you?
•How does he feel inside you or how does it feel inside her?
Step 2
Once you have this established, it will be easy to decide some of the things you can say. As you can see,this is not hardcore dirty talk. It is simple & it should be pretty easy to let your partner know these things.I am sure you're thinking "OK, where does the dirty talk come in?'
Step 3
The answer to that is you should be comfortable enough to begin with this "simple" dirty talk, before you start the hardcore (if you plan to). Practicing in the mirror or anywhere you can be alone will help tremendously-
You will find,after practicing ,anything else you may want to say will come naturally & sincerely.
Step 4
It just so happens that you may never want to talk hardcore dirt, if you aren't comfortable.
Just simple, dirty phrases here & there will work wonders on your partner. He/she will be taken aback & you will see that EVEN though you are shy, you can make your significant other,& yourself feel great in bed!
Tips & Warnings
• Don't talk TOO much, Less is more -Always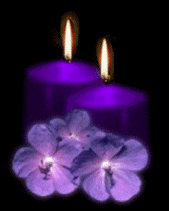 Article 3.
How to Talk Dirty to Your Partner
Dirty talk is an easy way to spice up your love life without taking things to extreme. As long as you have a willing partner and can let go of your inhibitions, you'll find that anyone can use dirty talk to their advantage.
Instructions
Step 1
Send a text message to your partner if you both have cell phones. This is just to break the ice and make sure you have a willing partner before taking things to the next step.
Step 2
Mention exactly what you'd like your partner to do when the two of you are together, but you can't actually be together. A darkened movie theater, a public park or even a family gathering are all great choices as long as you keep your voice down.
Step 3
Rehearse what you want to say beforehand, either in your head or out loud until you feel comfortable with it. If you're stressed and uncomfortable with the dirty talk, your partner will pick up on it and it will probably be a turn off.
Step 4
Spend some time reading adult stories online and even watching a few adult films if you feel bold enough. Just consider it research! You may want to find out what other people say, especially if you've never talked dirty before.
Step 5
Introduce the dirty talk into the bedroom slowly, just to make sure you're both comfortable. Tell him or her exactly what they're doing that you love. After a few times you can begin telling them what you want them to do and what you'd like to see happen next.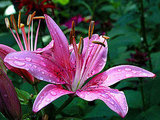 Article 4.
How to Talk Dirty to a Man
Wanna spice up your love life, ladies? Try talking dirty to your man and see what happens when you are a very naughty girl.
Instructions
Step 1
Make sure that this is the kind of thing that your guy would like. The assumption is that all guys are adventurous in the bedroom but it might scare him coming from you. Drop some hints or test the waters before you actually get dirty, just to see how he reacts.
Step 2
A good way to see how your man would react is to use dirty talk as foreplay. While kissing or heavy petting, tell him what sort of things you would like to do to him, or for him to do to you.
Step 3
Start small. Use phrases that express what you are feeling but also don't make you feel uncomfortable. Try telling him how much you enjoy what he is doing but don't be afraid to get a bit graphic.
Step 4
Use all those words a lady should never say in mixed company. If he seems to enjoy your new bedroom vernacular, try getting a little dirtier. Try using profanity or screaming out dirty words and phrases. Maybe even graphically ask him if he likes what you are doing and have him tell you why he likes it.
Tips & Warnings
• Don't over do it. Some dirty talk is fine, but guy's have feelings too, and while he may like it occasionally, there are times he might just want to make love. Know your man well enough to know how much is too much.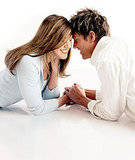 Article 5.
How to Talk Dirty to Your Boyfriend
Do you panic when you try to think about how to talk dirty to your boyfriend?
Dirty talk is a turn on for many men, but women are usually conditioned to be passive when it comes to sex. It's difficult for many women to open up and talk dirty. However, once you start to do it, you'll see how it can take your sex life up a notch.
Instructions
Things You'll Need:
• A dirty mouth
• Erotic books and movies
Step 1
Relax . Most women tense up when they are trying to talk dirty to their boyfriend. This makes the talk seem forced, which is not sexy at all.
Step 2
Don't know what to say? Do some research. You can read erotic stories or watch erotic movies to see the types of things that people say.
Step 3
Get in the mood. Think about what words you are comfortable using. You don't need to talk like a porn star to talk dirty. There are many sensual words that aren't "dirty". The more you think about it, the more "normal" it will seem, and the more comfortable you will feel actually doing it.
Step 4
If you're still feeling shy, practice by yourself. Say the words that you want to say out loud. It helps to hear your own voice actually saying the words. You may want to try talking dirty while you masturbate to help you get used to it.
Step 5
Start small. Again, you don't need to talk like a porn star. Start by saying something about how you feel or how he looks. For example, you may want to say "You look sexy," "That feels good," or "I like that." Notice how these don't have any "dirty" words in them. That's OK. It's still sexy.
Step 6
Get more specific. As you become more comfortable with your dirty talk, you'll be able to be more specific. For example, you'll be able to say "I want to...", "I love it when you...", or "It's so sexy when you..."
Tips & Warnings
• Watch your boyfriend's reaction. When he's into it, you can go a bit further.
• Dirty talk should be a way to occasionally spice up your sex life. It's not something that you have to do all the time.
• Make sure that your boyfriend actually likes dirty talk.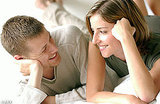 Article 6.
How to Talk Dirty During Sex
Alot of people feel uncomfortable talking during sex, but if you get it right, it can really heighten your excitement and the sexual experience. The important thing to remember is to start off slow. It's probably not the best idea to try this out the first time you have sex with someone new, since you won't necessarily know their likes or dislikes yet. Once you've established your chemistry and comfort level, here's how to give it a try.
Instructions
Things You'll Need:
• Adventurous spirit
Step 1
Talk About Yourself
Let him/her know how you feel. Make yourself the focus. Let them know what it is about them that turns you on. Be specific, and let them know just how turned on you are. Is there something in particular you find really sexy about him/her? Or something that you like that he/she does? Let them know in no uncertain terms...this is not the time to beat around the bush. Tell them how wet you are, how hard you are, how horny something they've done makes you, whatever it is communicate something sexy and sweet to your partner. Let them know the effect that they have on you.
Step 2
Talk About Them
Butter them up. Focus on them. Do they have great arms, or great legs...are they the sexiest person you've ever seen in your life. Whatever your compliment, make sure that it is genuine. There's nothing worse than phony, dirty-talk. Find something that you really like about them and let them know right before or during the act. You can even compliment their more 'private' regions, that definitely gets the fireworks going every time. If you're on the more reserved side however, start off by complimenting a more innocent body-part.
Step 3
Feed Off Of Each Other
Listen to your partner. Everybody has something in particular they want to hear during sex. It might be just letting them know how good they are in general, or it may be something in particular.
Pay attention to the kinds of things they react to, and what they ask you to say. Just make sure, if they ever ask 'who's the best' you answer with a resounding, 'You are!!'...Good luck!
*
*
*
Saved to