I CONFESS TO GOOGLING BABY BUMPS- only gain 2-5 pounds in first trimester?!? for me it was way more like 10lbs!!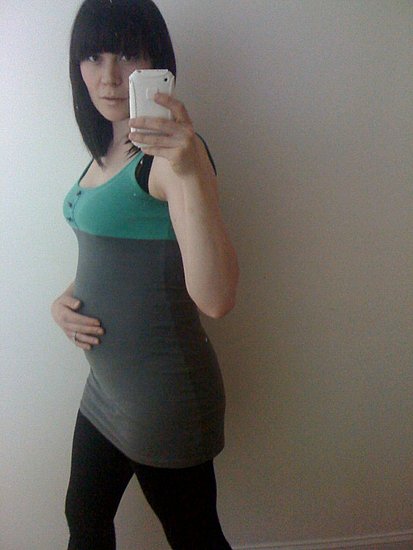 Being pregnant the 2nd time around I kinda expected the baby bump to pop sooner than later. This time being no different than the last, I googled 'baby bump week....' to compare my curves to other women just as far along as me. I would read how much weight I should have gained at what week- and internally panic knowing I tipped that scale a couple weeks before! LOL
Throughout my first-trimester I had horrible morning sickness where I felt like I was always eating-especially at night!! And not like salad....but bowls of cereal, chips and fruit! Suddenly I went from Diet Coke for dinner to macaroni and cheese at midnight! I had constant nausea where I really had to eat small meals of carbs every 2 hours...which turned into 10-12lbs! I don't know how I got through launching my maternity shapewear company Blanqi throughout my 'worst' weeks 7-10!! I love the way I look pregnant. Believe me, I was wearing my pregnancy bodystyler way before I was showing because I was so excited to flaunt my bump (and my company!) It helped me through that time when you just feel fat and heavy- even if you don't look it! I have talked with countless pregnant mums and we all confess the same thing- we googled baby bumps! :) Anyone else like me out there!?!
xoxox valerie
www.blanqi.com
Saved to