I Ruined My Bag! Now What?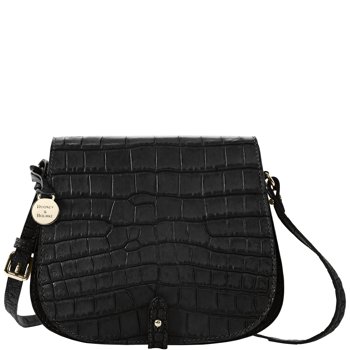 Yes, I found the white patent leather wristlet I had been dying for. And I found it on sale (even better)! I was elated and couldn't wait to use it. There's nothing like having a white bag to go with your white ensemble. Well, returning from a fab evening out, I placed this hot new white patent leather wristlet on the desk. Soon after I fell fast asleep.
In a panic I woke up the next morning thinking, "Did I place my white patent next to my red patent?" Rule number one of owning patent leather bags (not patent bags) is that the bags must be kept separate at all times. Patent has a way of transferring to other patent and….son of bitch! I mistakenly placed the white patent leather bag over the red patent leather bag. Now my white has specks of pink on it. RUINED!!!!!
Before we freak out, let's remind everyone that Dooney and Bourke has a repair program. The cost of repair varies based on the warranty and damage, but there is a program in place nonetheless. Turns out my baby is no longer made, but don't fret D&B is here to help. Since my bag can't be replaced, I was sent a credit for the wristlet: a $75 credit towards a new bag. Yes, a credit towards a new bag!
So now I'm trying to decide what new bag to buy. I suppose I could find another white wristlet, but I really wanted the patent leather. Here's the deal, I know at times it seems like purchasing these extra $$ bags may not be a great idea. These are wardrobe investments though. The fact is everyone wants that dollar to go a little further, so why not buy a great bag that has a great repair/replacement program in place. It's a clear sign that your money will surely go far…even if the bag doesn't.
Saved to