Celeb Style: Kate Beckinsale
Kate Beckinsale serves up a lesson in how to tame trendy, '80s-style acid leggings. It's simple — just throw on an oversize ivory blazer to downplay the funk and up the luxe. The actress, who was spotted leaving Chateau Marmont in LA, also wore black suede booties and oversize square shades to further modernize the look. Thanks for the tip, Kate!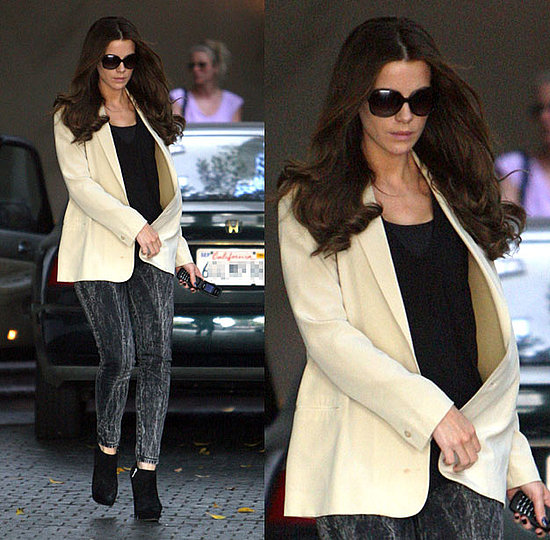 Visit CelebStyle for lots more celebrity street style!
Saved to