Kid Friendly & Healthy Peanut Butter Pie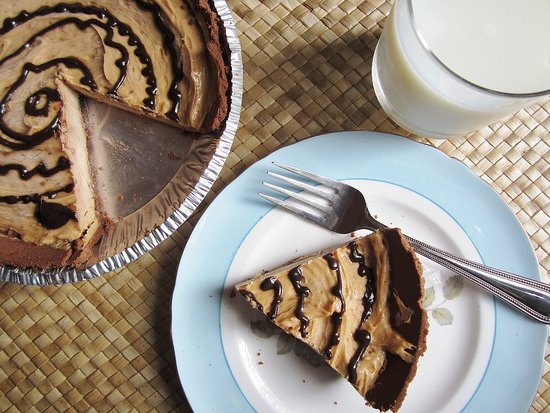 These healthy Peanut Butter Pies are not only extremely easy to make, they are extremely delicious for under 200 calories a slice.  I can't lie - this pie tastes like a Reese's Peanut Butter Cup. The chocolate graham cracker crust provides a cookie-like base for a whipped peanut butter filling.  Using natural peanut butter and light cool whip makes this healthier than the full fat versions.
For the recipe visit my blog, Cheese Please, http://cheesepleasebyjess.blogspot.com/2011/10/kid-friendly-and-healthy-...
Saved to