Kylie Minogue in Acne Armor Jeans: Love It or Hate It?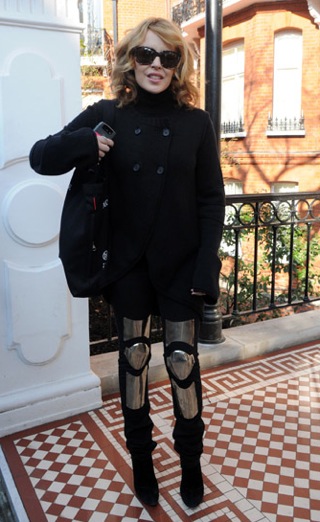 Kylie Minogue was just on the Brit Awards best dressed list. Now let's see if she can win you over again in this less dressy ensemble. The gorgeous Australian singer was spotted in London wearing Acne's black armor jeans, finished with a slick black coat and black boots. I already know what one Fab Community member is going to think of the $2,000 jeans, but how about you? I think in theory it's a cool concept, but in practice looks kinda painful and robotic.
Submit your own Love It or Hate It, and take all of my Love It or Hate It Polls here!
Saved to