L'Opéra Cake Gâteau, The Opera Cake that Sydney Loves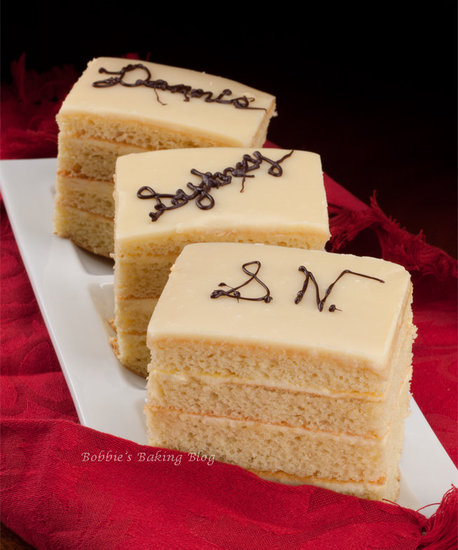 Last Christmas, 2010, I introduced Sydney to a white opéra cake, with a crème bavaroise filling; she became an admirer from the first bite. I can still see her eyes wide and the glow of complete palate satisfaction. She normally prefers bittersweet chocolate over the ivory; however there was something about the ivory opéra cake that grabbed her attention. L'opéra gâteau blanc (white opera cake) is her favorite cake; she was hoping to be able to prepare, bake, and enjoy one for this Christmas, 2011. This year, however was DF's turn to choose the Christmas dessert, he chose a Bûche de Nöel. I promised we would bake a very special opera cake in the New Year, this past weekend we baked a L'Opera Gâteau together.
Come spend a bit of time with Bobbie and Sydney learning how to prepare, bake, and serve a delicate L'Opéra Cake Gâteau.
Saved to