Chocolate Coconut Larabars
After reading a great article in Eating Well Magazine on Phthalates being absorbed into our bodies through packaged food, I have tried to limit my consumption of these types of convenience foods.  Phthalates are environmental estrogens and may contribute to risk of breast and other cancers.  For more on Estrogen Exposure and Breast Cancer gohere.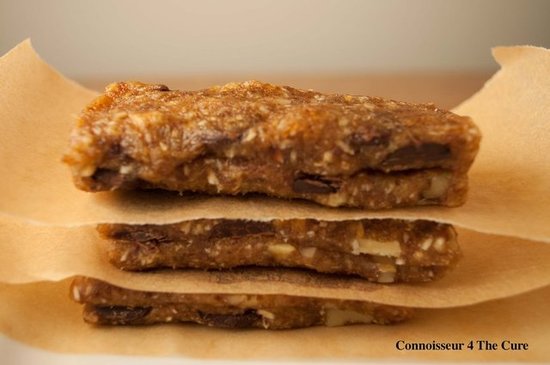 One of my favorite packaged foods are Larabars!  I love the taste along with the fact that I can pronounce everything in the ingredient list.  These are my "go-to" post workout snack.  It can start to get expensive buying these bars at over a dollar a pop, so I decided to try to make my own version.


Dates are loaded with fiber.  There is about 6 grams of fiber in 10 dates.  Whole grains and fiber decrease breast cancer risk.  It is theorized that by eating more fiber estrogen levels are lowered due to excess estrogen being flushed out of the body.  Go here for more on fiber, whole grains, and breast cancer research.
Chocolate Coconut Larabars Recipe
 
 

Saved to