Leopard on the Loose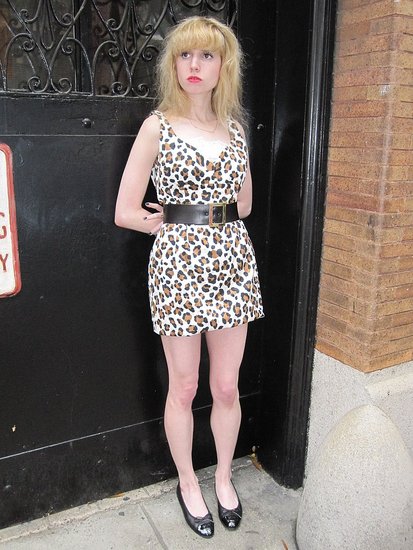 Michael Kors dress. Chanel belt & shoes. Vintage bracelets.
My Michael Kors v-neck shift is a snow leopard: the classic rebel print is blanketed under a pile of the white stuff – I'm inspired by 1980s Moschino glamazons dipped in gold & leather. Delicate golden oldie bracelets (including several by mid-20th century designers) + a First Place square buckle belt (visiting the House of Chanel circa 1985) = Goldilocks… Fashionshesays.com.
Saved to