Love at first sight...really?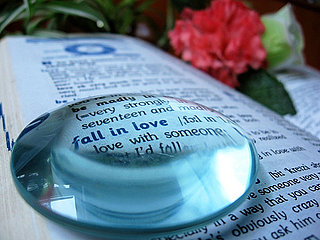 So I have watched over hundreds of wedding shows and talk shows about real love. However, there have been stories that made me go REALLY???!!!
I am a hopless romantic. I love the idea of being head over heels in love.The kinds of love stories I'm referring to are the ones about people looking at photos of othrs they don't know and having that gut feeling, this is the one. I mean we all look at photos of hot celebrities guys and say I wonder how a relationship will happen if we were together. However some people REALLY believe it to be their soul mate. The ironic part is that they meet this person and they REALLY DO marry. Talk about having a serious crush.  Even celebs are like this..
Nick Cannon crushed on Mariah Carey before actually marrying her. Click here to read it.
Katie Holmes dreamed of Tom Cruise before marrying him. Click here to read it.
Even a man on Oprah's couch shared his story about falling for a young woman in a photo...
Click here to read it.  I guess there's hope for us romatics afterall! ;)
Saved to