Make your own ripped skinny jeans
Per your request Dee - ripped skinny jeans.  I purchased my skinny jeans and spent a fortune.  Here is a way to make your own. 
You can also use just the ripped jeans section and make FLARED ripped jeans, which are HOT.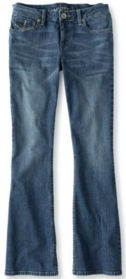 How to make skinny jeans:
You will need:
A pair of flared jeans.  A pair you already have or visit a charity shop (consignment shop).
Pins
Thread that matches the color of your jeans
Marker
First grab your jeans, turn them inside out and put them on. Take your pins and pin your jeans knee down and pin close to your legs so they will be able to fit as tight as you want them. If there is any space around the thigh area you can also pin there as well. If you don't have pins then you can use a marker and draw lines on both legs.
After you are done with that, take the jeans off and sew where you have placed the pins. Make sure that you are matching up your stitches with the stitches that are already on the jeans. This is important because it will make sure that when you're finished your jeans won't have odd folds. You can also cut off any unnecessary fabric from the flare.
Turn your jeans the right way and that's it! You're finished. You can always add a little something to jazz your skinny jeans up by customising them with badges, beads, etc.
How to make ripped jeans:
Now that you have skinny jeans, here is how to rip them so that they are wearable and won't KEEP ripping.  :)
Put them on, and make marks with a pencil in the areas that you want to rip while they are still on you. 
Remove the jeans. Use a pair of sharp scissors to cut slits where your pencil lines are. Once you are satisfied that you have placed your "rips" where you want them.
Use a nylon hair brush and brush the rips in the jeans. This will cause them to fray, creating that sexy, distressed worn look. The more you brush, the more they will fray. Brush until you are satisfied. Putting them in the dryer for a tumble will also help it fray.
Wash your jeans and dry them. They should be perfectly worn, and perfectly sexy and ripped.  To keep them from ripping MORE, sew the ends of the rips with a few easy sewing knots and fabric glue them. 
Wash your jeans with a packet of wash out for jeans if you want them to look worn and washed out or bleach them.  You can get this at any fabric store and even at some drugstores like Walgreen's, CVS, etc.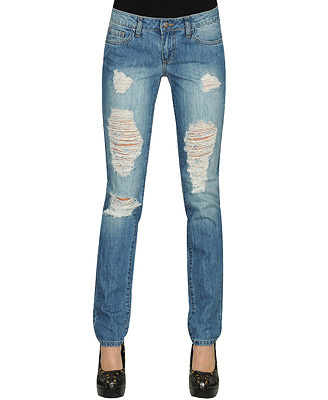 Saved to