Celeb Style: Mary-Kate Olsen
Mary-Kate has been dressing way sleek lately, and I like it. The petite style maven attended the Burberry show during London Fashion Week looking impeccably chic in (almost) all black. A black cape coat, sky-high black patent boots, and opaque tights are strong, while her blue Proenza Schouler PS1 clutch and red bangles subtly lighten up the palette.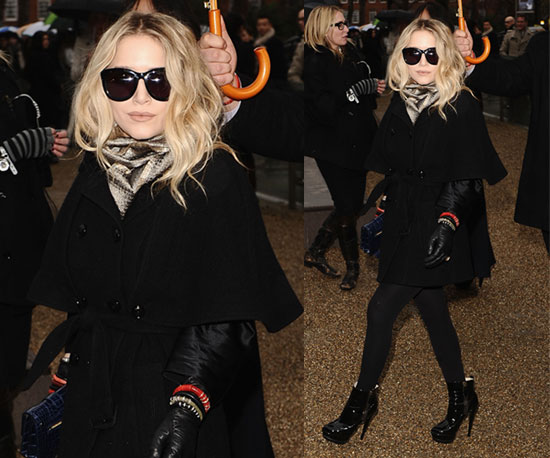 Go to CelebStyle for lots more celebrity street style!
Saved to