McQueen Savage Beauty Postcards.
These are little reminders to me each morning to be fierce and not softly feminine when I get dressed each morning.  They sit on a shelf in my dressing room.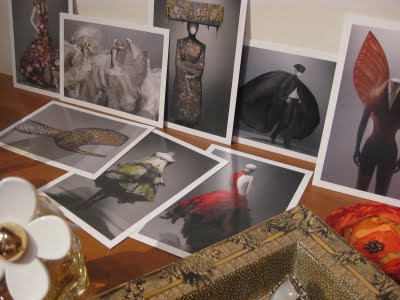 I have a tendency to wear anything I see that is white, soft and eyelet.  I need a shot of McQueen visually each morning... To help me focus on being strong and to have a perspective.
Saved to