Mom's Party Cheese Ball (tweaked)
I can't tell you how excited I am about this!! You see, my mom has made this incredible cheese ball every Christmas for years now and since I went dairy-free, it is probably one of the foods I miss the most.  I finally made a dairy-free version after a couple of attempts and frankly, it's so good, it brought a tear to my eye.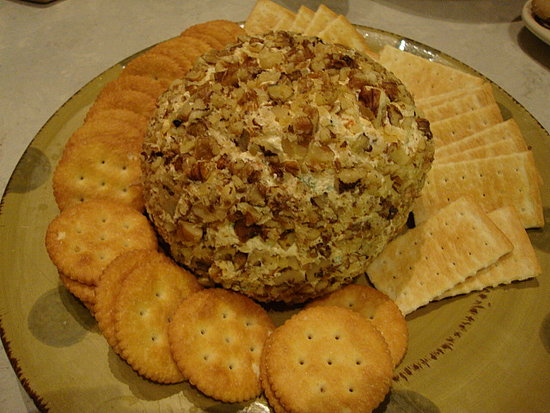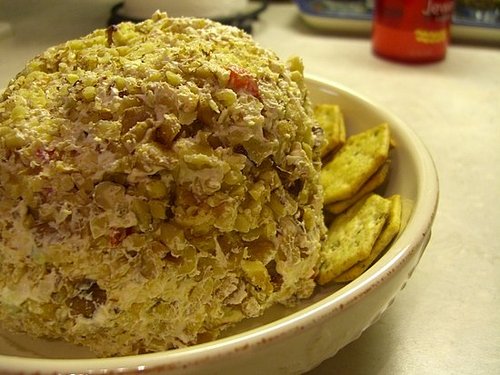 Original recipe
Mom's Party Cheese Ball (tweaked)
Ingredients
12-oz Tofutti cream cheese
2 1/2 C Rice brand shredded cheese, cheddar flavor
2 Tbs pimento, chopped
2 Tbs green pepper, chopped
2 Tbs onion, chopped
2 tsp Worcestershire sauce
1 tsp lemon juice
1 C walnuts, chopped
Directions
Combine softened cream cheese and cheddar. I used my food processor, but with the dough blade, just to blend them. Add remaining ingredients except walnuts and mix well. Transfer to a bowl and chill for several hours or overnight. Shape into a ball and roll in nuts. Serve with crackers. (Club crackers and Ritz always taste the best with this cheese ball)! My version may not look as pretty as the original, but once you take a bite, you won't care what it looks like!
Information
Category

Appetizers, Spreads
Saved to