Multi-Purpose Magnetic Paper Clips
I have always been on the look out for ways to keep my headphone wires somewhat organized in my bag or wherever I place them because no one likes taking any amount of time away from their musical entertainment because they had to unravel or detangle their headphones.  I mean, really...how many times have you just wanted to pop in those headphones and press play, but you were thwarted by the intricacies of detangling your headphones.  Sigh.
So upon one of my many visits to The Container Store, I came across these lovely items.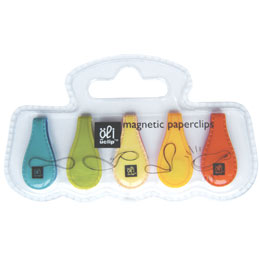 Normally, I never trust any type of magnetic fastener when it comes to paper.  But after seeing this site and their cable ties, I thought that maybe this Container Store item will be the salvation to detangling freedom.  And boy was it ever!  I love how the clips are bright in color so it also makes it easy to find my headphones, and the magnets are pretty strong that they don't unfasten.
One may wonder why I just didn't buy the cable ties from Proporta, and honestly, I would have.  But I just didn't want to deal with waiting on the shipping time, and at that time, the Proporta option only came in one color...orange.  And although I do like orange, the item also only came in 2's.  And I have a lot of other things that can use these magnetic paper clips from the Containers.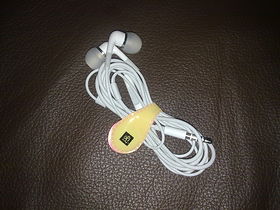 Saved to