My Post-Workout Meal
This probably canceled out my entire workout (and then some), but it's been so long since I've indulged in a burger. I couldn't resist!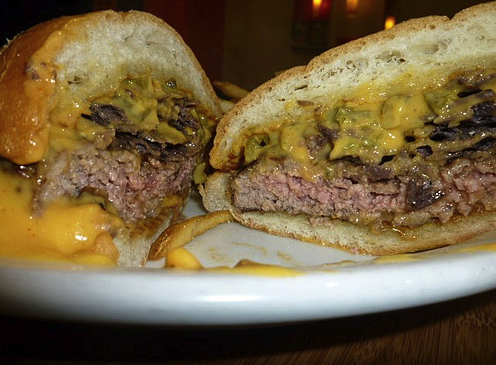 Burger, medium rare. Served on a ciabatta roll with homemade jalapeño nacho cheese. Not for the faint of heart. Or for the small of stomachs — I was only able to get half of it down. The burger wins again.
Saved to