My broken heart/lonely food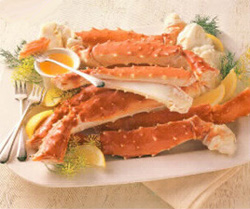 I am a seafood lover, so when i hurt instead of digging my face in a pint of choclate ice cream that can make you fat and gain weight lol I love eating seafood instead with a ice cold Corona (beer) I am not much of drinker, but I cannot have seafood without a Corona its my coplete food therapy and comfort. i do not drink to get drunk or drink my problems away that I DONOT do anymore I am a grown woman seeking after Gods heart and just drink with my seafood in moderation.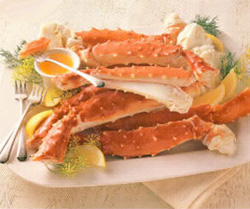 I found the crab at my local Albertsons grocery market or you can go to your local fresh seafood market or any market that carries fresh Crab or Lobster
My broken heart/lonely food
Ingredients
1 Strong heart
5-8 Snow Crab legs OR 3-5 King Crab legs
2 Fresh lemons
2 movies- funny or action if your into action movies I am :)
A best friend or comfy blanket.
Directions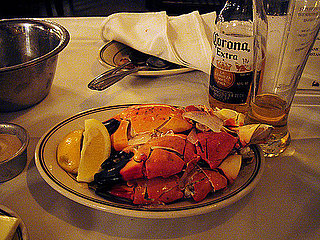 wash and put the crabs on the plate
slice each lemon into four pieces
one Light Corona (beer) or which ever you prefer this is better with a lime inside and salt
Enjoy!
P.S. If you drink wine a light crisp white wine will go with this dish or any light beer especially if your on a diet :)
Information
Category

Main Dishes, Shellfish
Saved to