My cat Conan, and my dogs Bolita and Budi.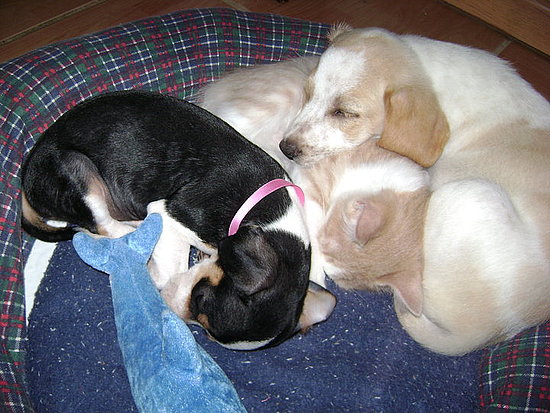 Conan, yes, it is because Conan o brien, he is pale and ginger, no more explanations.
and Bolita is the black little one.
Budi is male and is a lot bigger now.
They arrive on the same month, i think the cat is like a month older that the other two.
Saved to