My first Birchbox has arrived!!
Hey fellow BPJs! I recently did a post about a new beauty try-it service called Birchbox. Well, after a short wait, my first Birchbox shipment has arrived!!!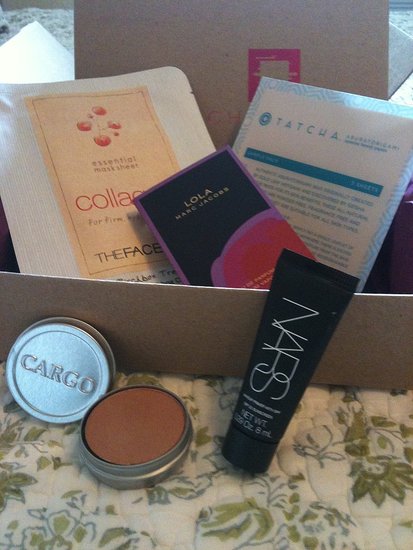 I know you are dying to know what was in it so here goes:
Sample size "LOLA" perfume from Marc Jacobs
Mini bronzer in "medium" from Cargo
Deluxe sample of Nars Makeup Primer
Sample of Tatcha Japanese beauty papers
Sample The Face Shop Essential Mask Sheet - Collagen
Not bad for just $10!  A lovely little beauty suprise in the mail! :) If you are interested in joining, visit the Birchbox website.
Saved to