My first shot: Nikon D-40 and downtown Estes Park
Last year for my birthday my husband surprised me with a Nikon D-40. We had talked about getting a digital SLR for a while, but I had no clue that it was my birthday present.
We were vacationing in Estes Park, CO during my bday, so my first shot was a picture of my husband and his mom (who was visiting from Ukraine) outside the camera store in downtown Estes Park. My husband had forgotten to purchase a memory card for the camera, so right after I opened the present, we drove to the store and bought one.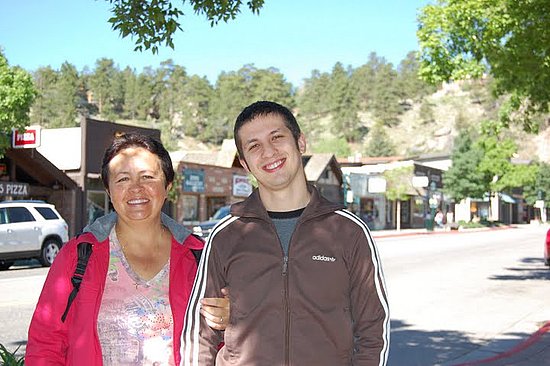 I obviously had no clue how to use the settings and this was taken using the automatic feature. I'm so glad I've since learned to change the settings and make much more beautiful shots!
Saved to