Natural but glam makeup look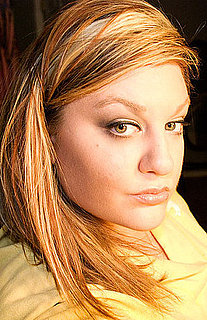 I decided to do a full tutorial for a "natural-glam" look on BeautyGala.com, complete with step-by-step instructions. When thinking of who the queen of the the natural-glam look was, I considered Angelina Jolie, as she never looks too made up, but highlights her features well, and always looks red carpet worthy. Who else do you think pulls off the natural-glam look often, and well?
 
For this look, I contoured my cheeks, and didn't use any blush...a la Kim Kardashian. I used a beige eyeshadow across the entire lid to the browbone, and used a chocolate brown in my crease, outer corner, and two-thirds of my lower lash line. I finished with liquid liner on my upper lash line, and a nude lip. To see the full look and how to get it exactly, visit: http://www.beautygala.com
 
 
What is your interpretation of "natural glam?" I'm certainly curious to hear from everyone!
 
 
 
 
 


 
 
[Full tutorial can be viewed on http://www.beautygala.com]
Saved to